Roofing Medford MA: A Trusted Roofing Contractor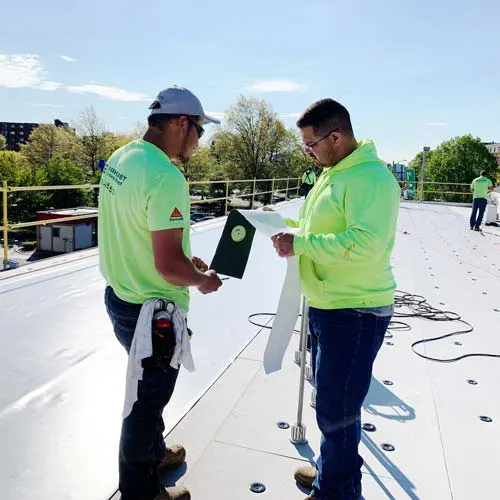 Are you in search of exceptional roofing services in roofing Medford MA? Look no further than Northeast Industrial Roo Inc.! As a premier roofing contractor, we have established ourselves as the go-to choice for all your roofing needs in the area. Our commitment to delivering unparalleled quality and ensuring customer satisfaction sets us apart in the industry.
Unveiling Our Superior Roofing Services Medford MA
At Northeast Industrial Roof, we pride ourselves on offering a comprehensive range of roofing services in Medford MA tailored to meet the diverse needs of both residential and commercial properties. With a team of highly experienced professionals, we bring a wealth of expertise to every project, ensuring exceptional craftsmanship and top-tier results that are built to last.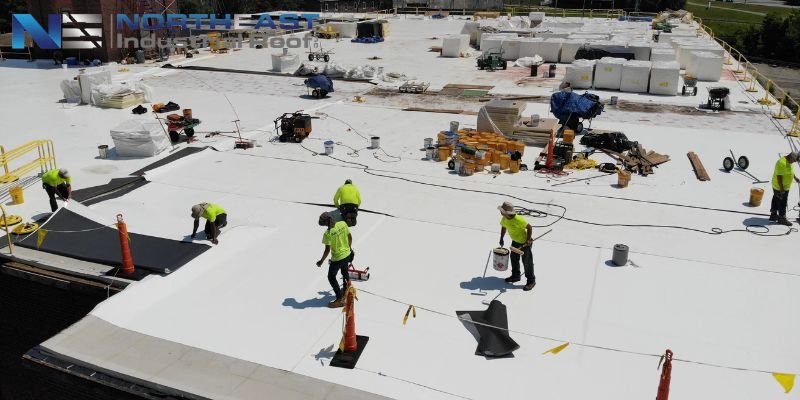 Roof Installation in Medford MA: Crafting Excellence from the Ground Up
When it comes to roof installation in roofing Medford MA, Northeast Industrial Roof Inc. emerges as the trusted name you can rely on. Our dedicated team excels in executing seamless installation processes that guarantee not only the visual appeal of your roof but also its long-lasting durability. We understand the unique challenges posed by the Roofing Medford MA climate and meticulously tailor our installation methods to ensure your roof is equipped to withstand its rigors.
Residential Roof Installation
Our residential roof installation services seamlessly blend aesthetics with functionality. Whether you're envisioning a timeless traditional design or a sleek modern look, our experts are equipped to translate your vision into reality. We prioritize not only the structural integrity of your roof but also its ability to enhance the overall curb appeal of your home.
Commercial Roof Installation
For businesses in roofing Medford MA, a robust and reliable roof is of paramount importance. Our commercial roof installation services focus on delivering roofs that not only exude durability but also boost energy efficiency. We understand the significance of a well-installed roof in maintaining a comfortable working environment and safeguarding your valuable assets.
Roof Replacement in Medford MA: Breathing New Life into Your Property
Is your current roof displaying signs of wear and tear? Northeast Industrial Roof Inc. specializes in roof replacement, a service that not only revitalizes the protection of your property but also breathes new life into its visual appeal.
Residential Roof Replacement
Upgrade the aesthetic and functional aspects of your home with our residential roof replacement services. Our team ensures a seamless transition, minimizing disruptions to your daily routine while providing you with a brand-new, dependable roof that enhances both the value and comfort of your residence.
Commercial Roof Replacement
Continuity in business operations is of the utmost importance. Our commercial roof replacement services are designed to minimize disturbances to your business activities. We ensure that your daily operations remain unaffected, allowing you to focus on what you do best while we take care of your roofing needs.
Roof Repair in Medford MA: Swift Solutions for Roofing Woes
Roof leaks and damages demand immediate attention. Northeast Industrial Roof Inc. offers swift and effective roof repair services to safeguard your property from further harm.
Residential Roof Repair
Our residential roof repair team is well-equipped to handle a wide range of issues, from minor leaks to more extensive damages. We understand the significance of a well-maintained roof in ensuring the integrity and security of your home. Our prompt and reliable services restore not only your peace of mind but also the structural soundness of your residence.
With Northeast Industrial Roof Inc., you're not just receiving a roof; you're investing in quality, reliability, and the peace of mind that comes with knowing your property is in capable hands. Reach out to us today for all your roofing needs in Roofing Medford MA, and experience roofing excellence like never before.
Commercial Roof Repair
In the realm of commercial properties, a well-maintained roof is essential. Our commercial roof repair services cater to businesses in roofing Medford MA. Whether it's fixing leaks, addressing storm damage, or conducting routine maintenance, our experts ensure that your business operations remain uninterrupted and your property remains secure.
With Northeast Industrial Roof Inc., you're not just receiving a roof; you're investing in quality, reliability, and the peace of mind that comes with knowing your property is in capable hands. Reach out to us today for all your roofing needs in Medford MA, and experience roofing excellence like never before.
          Free Medford MA Roofing Estimate: Call (781) 874-0248 Today!
Roofing Medford MA: Discover the Diverse World of Roof Types
If you're in roofing Medford MA and seeking roofing solutions that match your specific needs, you're in the right place. Northeast Industrial Roof Inc. brings you a comprehensive array of roofing options for both residential and commercial properties. Our commitment to excellence and unmatched expertise has earned us the reputation of being the premier roofing company in Medford MA.
Residential Roof Types
At Northeast Industrial Roof Inc., we understand that every homeowner's vision is unique. That's why we offer an extensive range of residential roof types to cater to various preferences and requirements:
Premium Asphalt Shingles: Offering a timeless appeal coupled with long-lasting sturdiness, these shingles are a classic choice.
Metal Roof: Elevate your home's aesthetics and energy efficiency with a metal roof that stands strong against the elements.
EPDM Rubber Roof: Embrace durability with an EPDM rubber roof that shields your home with exceptional resilience.
Slate Roof: Make a statement with a slate roof, renowned for its elegance and impressive lifespan.
Discover the perfect roofing solution for your home with our diverse range of residential roof types.
Commercial Roof Types
When it comes to commercial properties in roofing Medford MA, Northeast Industrial Roof Inc. offers an array of versatile options to meet diverse requirements. Our expertise extends to:
EPDM Roofing:

Ethylene Propylene Diene Monomer roofs, are known for their durability and weather resistance.

TPO Roofing:

Thermoplastic Olefin roofing systems, are recognized for their energy efficiency and strength.

PVC Roofing:

Polyvinyl Chloride roofs, combining durability with chemical resistance.

Green Roofs:

Eco-friendly roofing solutions that include vegetation for improved insulation and aesthetics.

Metal Roofs:

Long-lasting and adaptable metal roofing options, often used for their durability.

Waterproofing and Coatings:

Protective coatings that enhance a roof's water resistance and longevity.
Additionally, our expertise extends to specialized services such as:
At Northeast Industrial Roof Inc., we are equipped to cater to a wide range of commercial roofing needs, ensuring durability, performance, and functionality.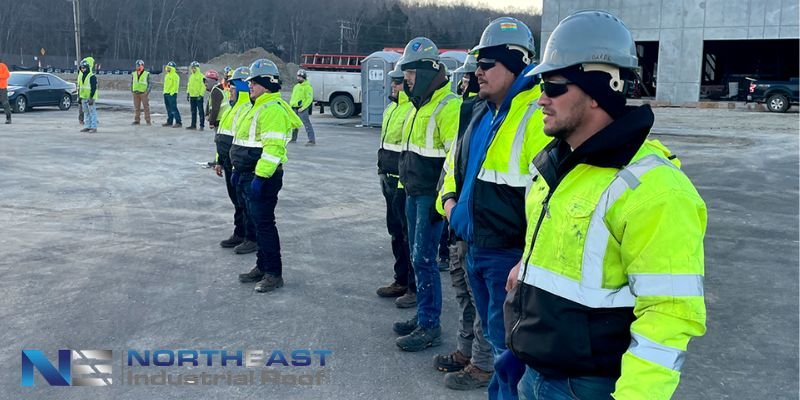 The Best Roofing Contractor in Medford MA
When choosing the best contractor for your roofing needs in Medford MA, Northeast Industrial Roof Inc. stands out as the unrivaled choice. When you opt for Northeast Industrial Roof Inc. to fulfill your roofing needs in roofing Medford MA, you're making a choice rooted in expertise and dedication.
Since 2013, we've been consistently building a reputation for roofing excellence across commercial, industrial, and residential projects. Our commitment to top-tier materials, exceptional service, and the deployment of certified contractors bearing the Technician Seal of Safety ensures not only your complete satisfaction but also your safety.
As a testament to our credibility, Northeast Industrial Roof holds accreditation from the BBB and boasts a plethora of 5-star reviews garnered over the years. Our steadfast dedication to delivering a 5-star service is what continually delights our customers, year after year. Feel free to explore our portfolio showcasing successfully completed roofing contracts.
Our strong partnerships with industry leaders like GAF Master Elite Roofing, Carlisle, Certainteed, Firestone, Elevate, Fiberlite, and Versico underscore our dedication to using nothing but high-quality materials. Whether it's roof repair, roof replacement, roof maintenance, or roof installation, our services are thoughtfully designed to not only meet but exceed your expectations.
Expanding beyond roofing, we offer a range of additional services in Massachusetts, including: 
For inquiries or to get started with any of our services, feel free to contact us. Choose Northeast Industrial Roof  Inc. for comprehensive roofing solutions that elevate your property's appeal, safety, and functionality.
If any questions come up through the entire process you can count on us to be there. Follow us on Facebook. Check us out on Yelp.
Medford Commercial Roofing Experts
Northeast Industrial Roof stands behind our work, providing industry-leading warranties, world-class customer service and your 100% satisfaction guaranteed.
We Work Throughout
The Greater Boston Area Including:
Arlington
Bedford
Belmont
Boston
Braintree
Brockton
Brookline
Burlington
Cambridge
Chelsea
Dedham
Everett
Lexington
Lynn
Lynnfield
Malden
Medford
Melrose
Nahant
Needham
Newton
North Reading
Norwood
Peabody
Quincy
Reading
Revere
Salem
Saugus
Somerville
Stoneham
Swampscott
Wakefield
Waltham
Watertown
Wellesley
Weymouth
Wilmington
Winchester
Winthrop
Woburn
24/7 Emergency
Roof Repair Services
We provide emergency commercial roofing services 24/7 to allow you to rest easy knowing that your roof can be cared for no matter what time of day or night.
The
National Roofing Association
recommends at least once yearly roof inspections. And this routine inspection is especially recommended for before and after the winter season. Roofing Specialists With years of experience and positive reviews, our
Cambridge roof repair
specialists are ready to help your building stand up to the elements for decades. Do your diligence when you search for a roofing contractor. It's your home. It's your business. Make sure you are protected with quality workmanship as well as top of the line products and warranties. We want your roof to last decades. Our website is designed to allow you to qualify for our residential or commercial roofing company services, review our certifications, research our roofing services and review products and warranty options before you even
contact us
.
You may wonder why you need to have your roof inspected and you are not experiencing any leaks. But, this is the time for thorough checks to be made. When your roof inspections are done by experts who know what to look for, they can spot issues that are generally unnoticed that could result in expensive repairs and possibly
roof replacement Cambridge MA
. Roof inspections by Northeast Industrial Roof's contractors in Cambridge are all about preventative maintenance. We want to work with you to help you enjoy the full life of your roof. Our 21-point inspection program is designed to do just that. Our expert roofers will inspect and identify the issues and potential problems with your roof. Following this, you will be provided with a full report on the status of your roof and what needs to be done. Should repairs or maintenance work be needed, these can be professionally completed by our roofing contractors.