Skylights in Massachusetts
Enhance Your Residential Space with Skylights in Massachusetts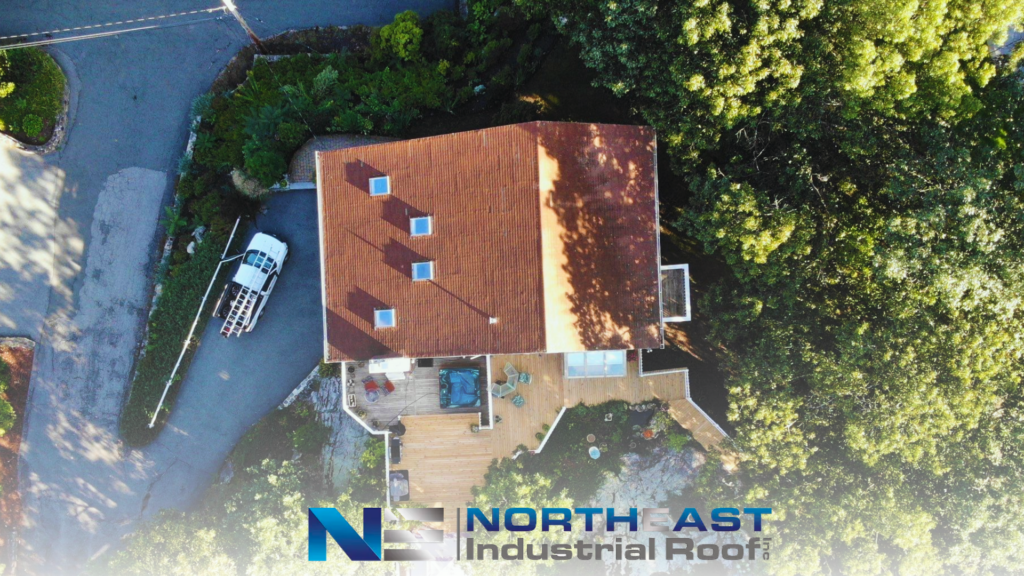 Welcome to NorthEast Industrial Roof, your premier destination for transforming residential spaces through the enchanting beauty of skylights in Massachusetts. Our passion lies in bringing the wonders of natural light into your home, creating a harmonious blend of aesthetics and functionality. As a trusted name in the industry, we take pride in our commitment to excellence, offering top-tier skylighst in in Massachusetts that redefine the way you experience your living spaces.
Get a Free Quote Today. Call us at

(781) 874-0248

 Now!
Elevate Your Living Environment
At NorthEast Industrial Roof, we understand the significance of a well-designed living space. Our residential skylights in Massachusetts are meticulously crafted to not only elevate the aesthetics of your home but also enhance your overall well-being. With our expertly installed skylights, you can bid farewell to gloomy interiors and welcome the warmth of sunlight into every corner.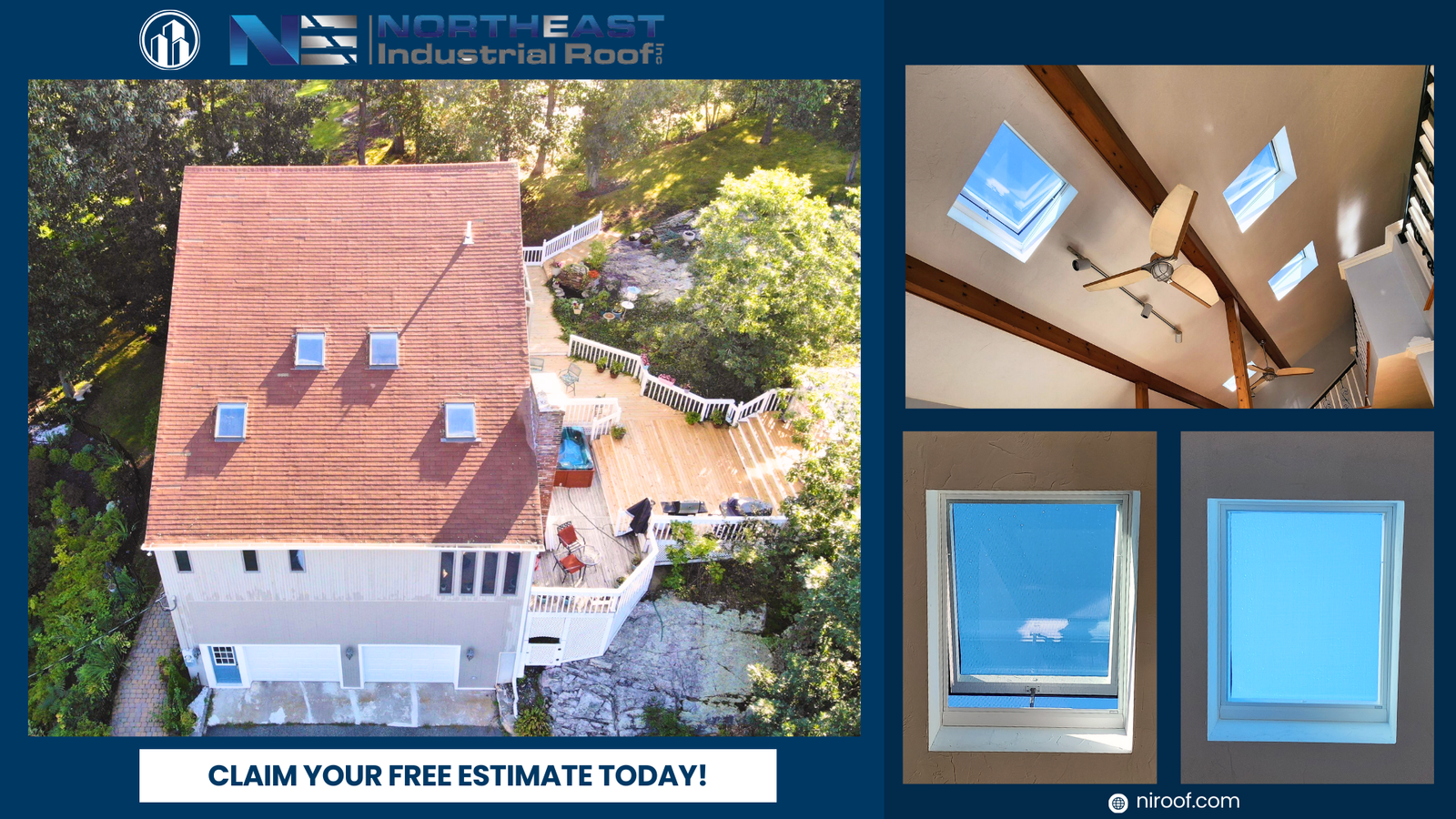 The Artistry of Skylights in Massachusetts
Our skylights in Massachusetts are a testament to exquisite craftsmanship and innovative design. Whether you're looking to brighten up your living room, kitchen, or any other room in your home, our diverse range of skylight styles ensures that there's a perfect fit for your unique taste. From elegant flat glass skylights that seamlessly blend with modern interiors to charming pyramid skylights that add a touch of architectural splendor, we offer an array of options to suit your preferences.
Energy-Efficient Brilliance
Apart from their visual allure, our residential skylights in Massachusetts are engineered with energy efficiency in mind. Harnessing the power of natural light, these skylights in Massachusetts can significantly reduce your reliance on artificial lighting during daylight hours. This not only helps you save on energy bills but also contributes to a more sustainable lifestyle, reducing your carbon footprint and making a positive impact on the environment.
Customization at Its Best
At NorthEast Industrial Roof, we understand that every home is unique. That's why we offer tailored skylight solutions that cater to your specific requirements. Our team of skilled professionals works closely with you to determine the ideal placement, size, and style of skylights that align with your vision. The result? A personalized masterpiece that adds character and charm to your living space.
Professional Installation
A flawless skylight experience begins with impeccable installation. Our experts bring years of experience to the table, ensuring that your residential skylights in Massachusetts are installed with precision and care. We understand the importance of watertight and airtight installation, guaranteeing that your interiors remain safe from leaks and drafts. Rest easy knowing that your skylights will be seamlessly integrated into your roofline, enhancing both the exterior and interior appeal of your home.
Embrace the Beauty of Nature
Imagine gazing up at a starlit sky from the comfort of your living room or basking in the gentle glow of the sun as it streams through your skylights. Our residential skylights create a unique connection with the natural world, allowing you to experience the changing seasons, the dance of the clouds, and the beauty of sunrise and sunset, all from the luxury of your own home.
Transforming Homes, One Skylight at a Time
Since our inception, NorthEast Industrial Roof has been dedicated to transforming residential spaces across Massachusetts into havens of beauty and comfort. Our skylights have the power to redefine the ambiance of your home, turning ordinary rooms into extraordinary retreats. With a focus on quality, innovation, and customer satisfaction, we take immense pride in being your partner in creating living spaces that resonate with your lifestyle and preferences.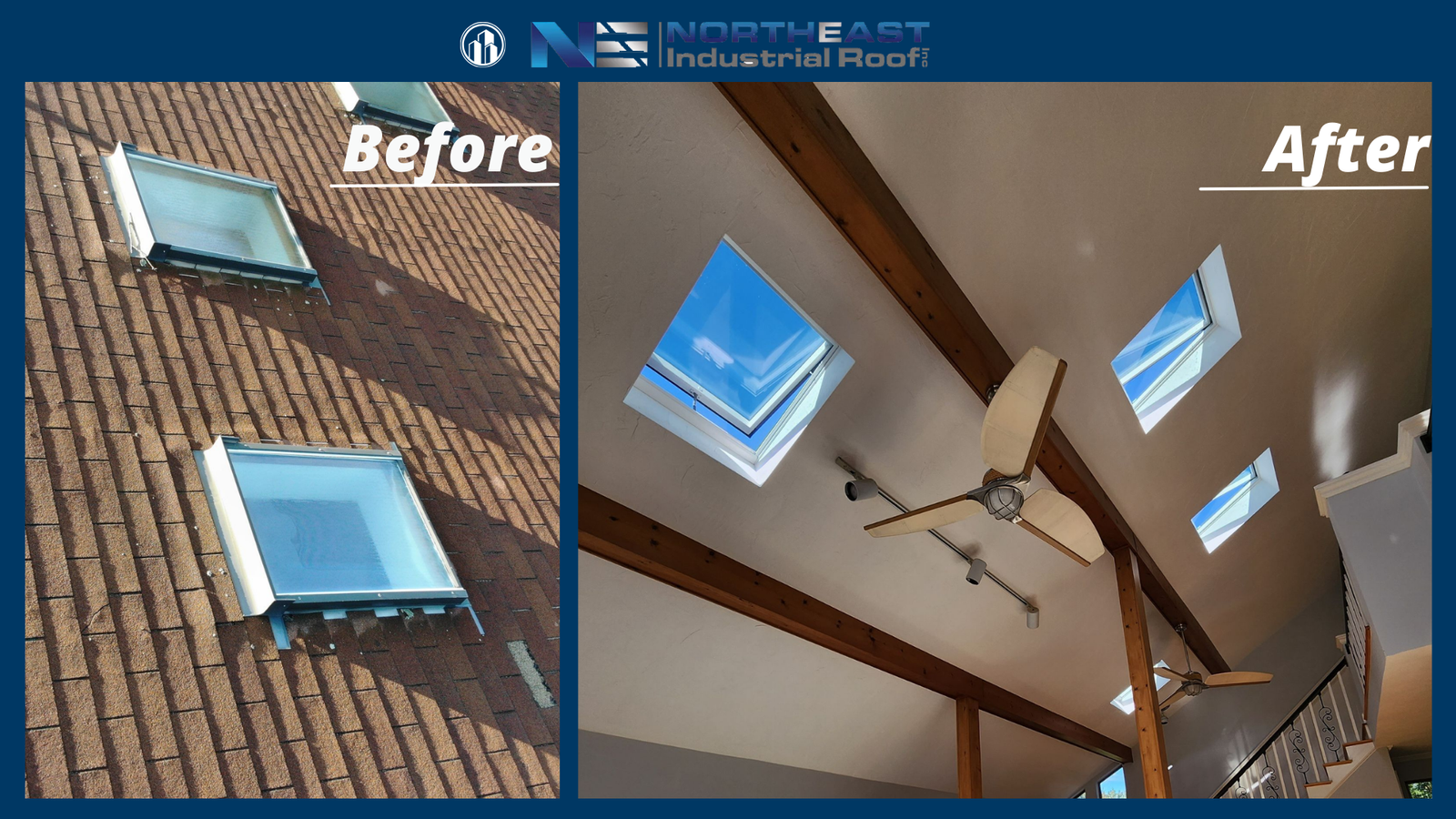 Discover the NorthEast Industrial Roof Difference
Founded in 2013, NorthEast Industrial Roof stands as a beacon of excellence in Massachusetts' residential roofing landscape. As a licensed, insured, and BBB-accredited leader, we bring a legacy of first-class customer service and 5-star reviews that reflect our commitment to quality.
Explore our impressive portfolio and witness the transformative power of our work. We proudly maintain trusted partnerships with renowned manufacturers like GAF Master Elite Roofing, Carlisle, Certainteed, and more, ensuring your skylights are built to last.
Connect with us on social media through Facebook and Yelp to stay updated on our latest endeavors.
Elevate Your Home's Brilliance with NorthEast Industrial Roof 

Discover the epitome of residential skylight solutions with NorthEast Industrial Roof. As leaders in the Massachusetts community, our devotion to excellence sets us apart. Serving cities including:
We're driven by a passion for enhancing your home's aesthetics and connection to natural light. Our team of experts is committed to illuminating your living spaces with skylights that transcend expectations. Experience a new standard of quality, attention to detail, and care that elevates not only your home's ambiance but also its curb appeal.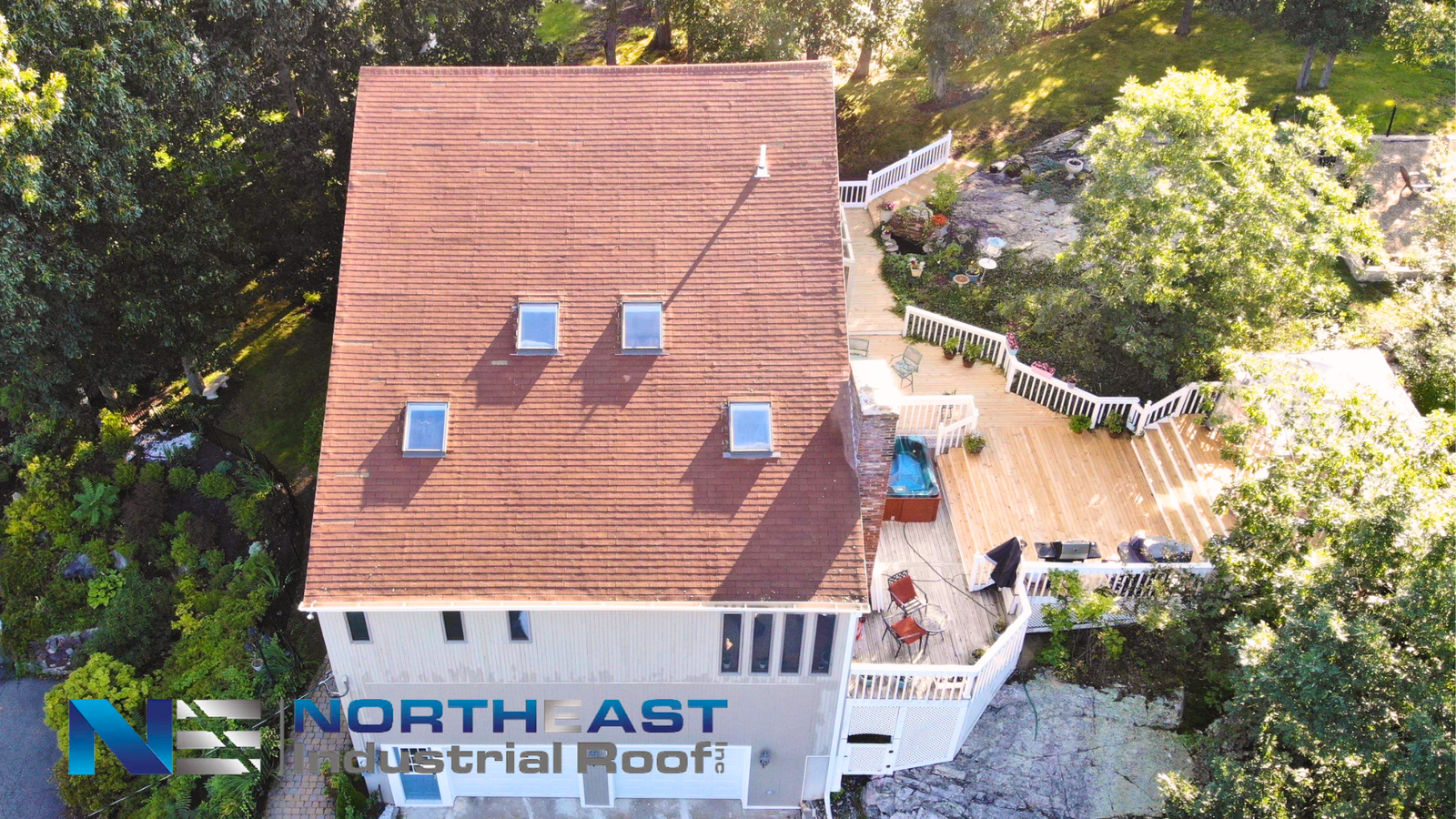 Contact Us Today
Ready to elevate your Massachusetts residence with enchanting skylights? Contact us today at (781) 874-0248  to consult our experts. Let's illuminate your home together!
We strive to provide you peace of mind by ensuring superior customer service and industry-leading warranties that protect your investment for years to come.
Our multi-unit roofing specialists are committed to performing the thorough planning that is required prior to the start of your roofing project. These expert roofers understand that a successful large-scale endeavor requires meticulous project management as well as a team that possesses the drive and skill to perform the job at a high level of quality and with maximum efficiency.
What you won't receive from our team are broken promises or lame excuses. We pride our team on keeping our promises, adhering to schedules and providing value to every project we take on.
Northeast Industrial Roof has earned a reputation as Boston's premier commercial roofing contractor for our attention to detail, dedication to delivering quality commercial roofing services and utilizing the best roofing materials available on the market. Our commercial roofing team is also committed to providing our customers with: Accountability, Communication, Consideration, Cost Efficiency and Safety.

Accountability: We believe in transparency and steadfastly deliver on our promises, whether it's a price quote, project timeline or a commitment to our high standards for quality.

Communication: You'll always be up to date on the progress of your commercial roofing project and we're happy to answer all of your questions.

Consideration: We know that the noise of a roofing project can be disruptive to your work and your tenants, so we take steps to minimize the disruptions caused by construction noises. We're also vigilant about managing the roofing debris, tools and materials so that life can continue as normal during the project.

Cost efficiency: We strive to complete your project within budget and on deadline while providing top-quality results.

Safety: Northeast Industrial Roof is diligent about the safety of our employees and customers. Our roofers are safety-trained and always utilize the proper PPE and fall protection.
Founded in 2013, Northeast Industrial Roof has an A+ rating from the Better Business Bureau, is a GAF-Certified™ installer, and has 5-star ratings on Google, Birdeye, Yelp and more. When you need quality roofing services for your multi-unit, Northeast Industrial Roof is the best choice.