COMMERCIAL ROOFING IN BOSTON
INSPECT | INSTALL | REPAIR | MAINTAIN | REPLACE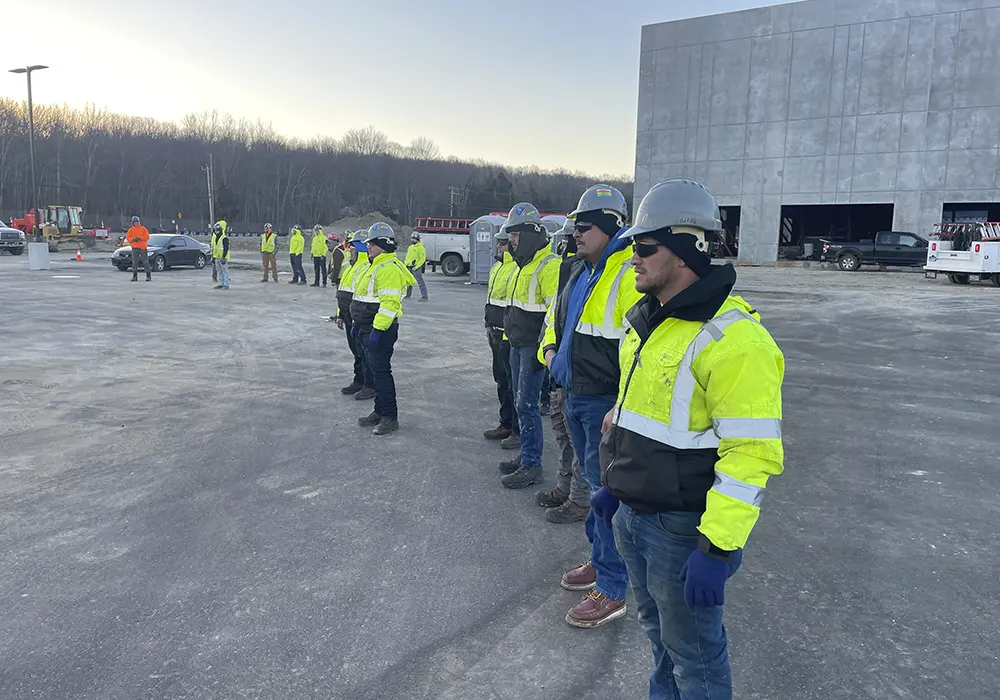 A Higher Standard of Commercial Roofing
We specialize in all types of commercial and industrial flat roof solutions. We install, repair, replace and maintain commercial roofs throughout New England, and are experts in waterproofing and coatings as well as cool roof and green roof solutions. At Northeast Industrial Roof, we are dedicated to providing our clients with the highest level of quality and service in the industry. We are licensed and insured and our teams are highly trained in
roof inspection
, repair, installation and maintenance.
Emergency Roofing Services
Water leaks can happen at any moment and cause a tremendous amount of damage in a very short period of time. That's why our roofing experts are ready to get the job done 24 hours a day, 7 days a week, 365 days a year.
We Install, Repair & Maintain all Types of Commercial Roofing Systems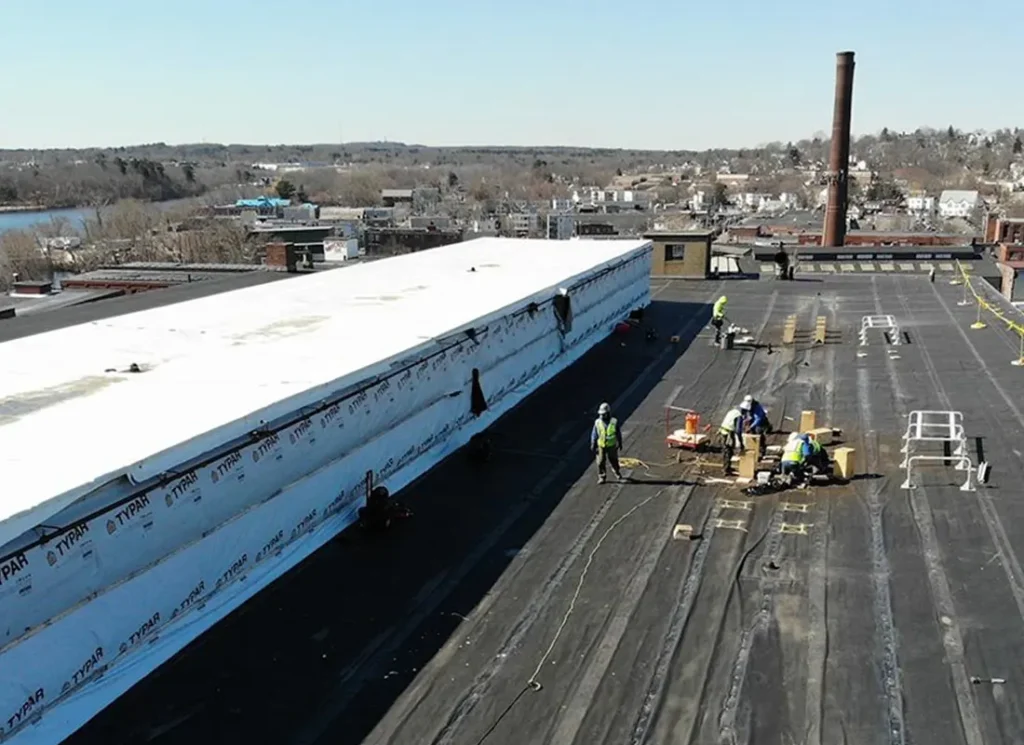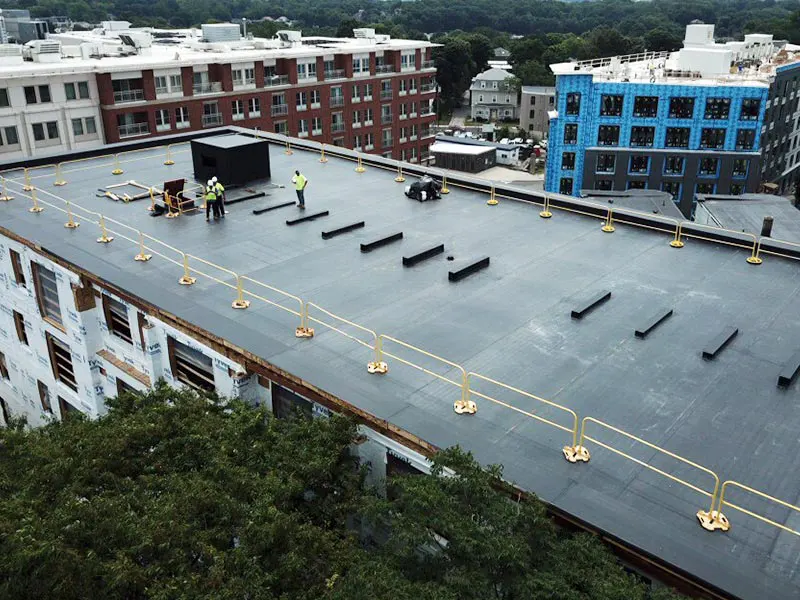 Commercial Roof Maintenance
Commercial and industrial roofs of all types require regular inspections and maintenance to ensure that everything is in good shape. Our team is trained to spot roof problems before they happen. We closely inspect the roof for damage or wear, seal cracks, clear drains and remove debris to ensure that your commercial roof remains watertight.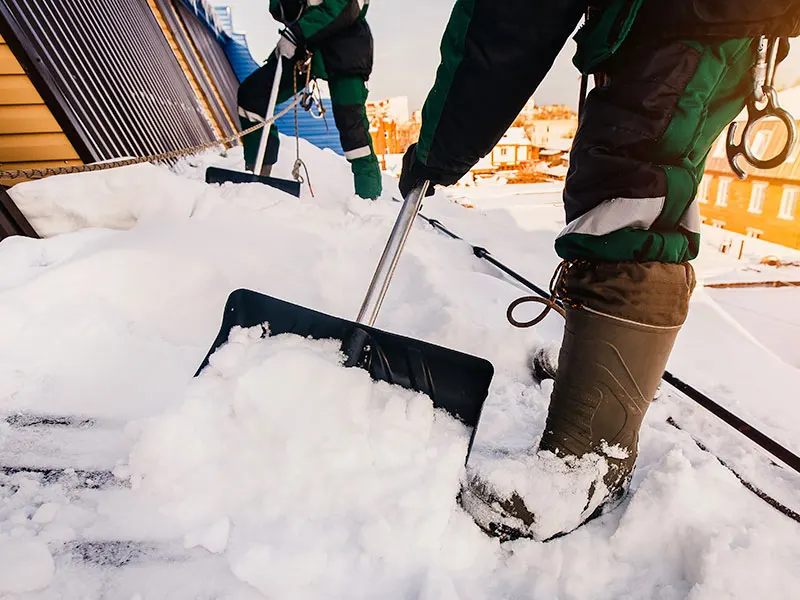 Snow Removal
Boston winters can be brutal. With an average of 48 inches of snow each year, thousands of pounds of snow can pile up quickly on your flat roof. Every inch of snow has the potential to cause cracking and water damage, ruining the integrity of your roof and endangering your facility. Our roofers are experienced and have the proper equipment to safely remove snow without damaging your roof or disrupting your business.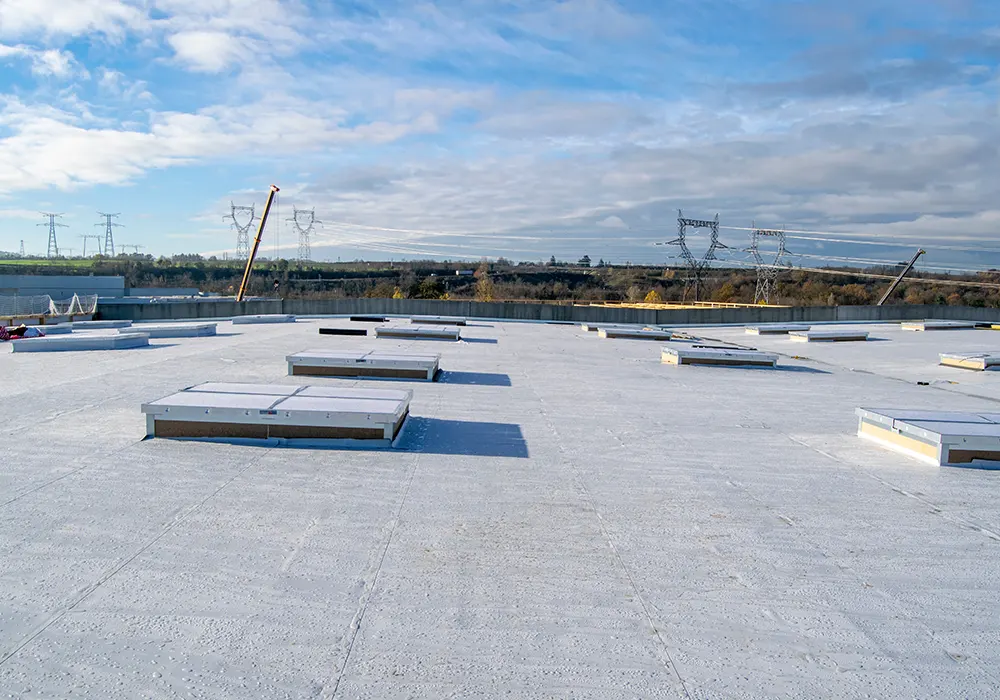 Cool Roof Technology
Flat roofs can absorb the sun's heat, requiring more energy to keep your facility cool in our hot Boston summers. However, by simply changing the roof coating or material to one that is highly reflective, you can dramatically reduce the temperature of the roof, thus lowering your energy bills and reducing the urban "heat island" effect. Talk to our roofing experts today to discuss whether a cool roof is right for your facility.
Improve Your Firm's Environmental Impact with Green Roofs
Green roofs are becoming a more popular environmentally-conscious choice in the Boston area. These roofs consist of a living layer of plants installed above a carefully waterproofed flat roof. The benefits of a green roof include reducing greenhouse gasses, improving air quality and stormwater management. Green roofs require yearly inspections to ensure that vegetation remains healthy and in place, and to ensure all waterproofing materials are performing as designed. Learn more about green roofs.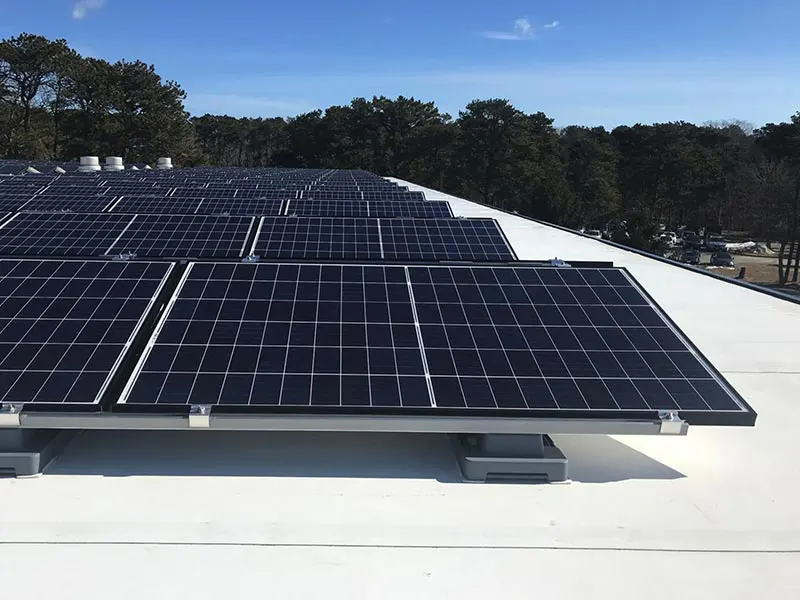 Lower Energy Bills with Solar Panels
Reduce electrical costs and gain energy independence with our advanced solar panel solutions. In recent years, solar panel technology has made significant advancements in performance and has become much easier and more affordable to implement. Valuable tax incentives are available. Talk to our team about our affordable solar solutions.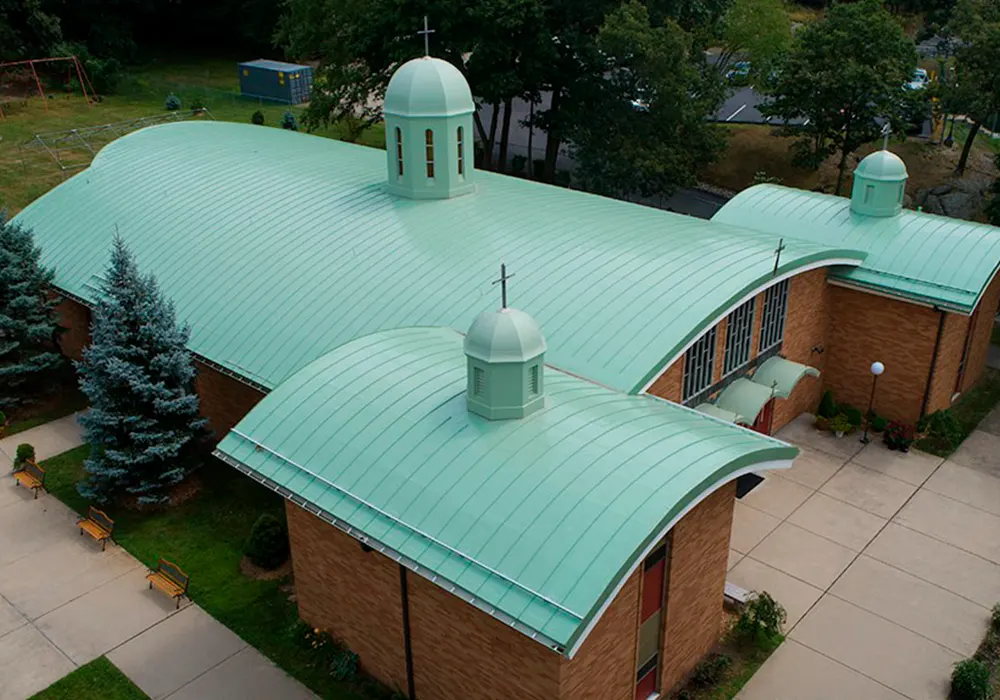 Our Roofing Warranty
We work with the most trusted roofing products in the business. Our teams always follow manufacturer's guidelines so that you can enjoy the full benefits of our industry-leading roof warranties. Our roofing technicians use proven materials and install each roof with a meticulous attention to detail to ensure that your commercial roof will remain watertight and protect your investment for decades to come.