Roof Replacement in Massachusetts
Massachusetts' Expert Roof Replacement Contractors: Skilled Hands You Can Trust!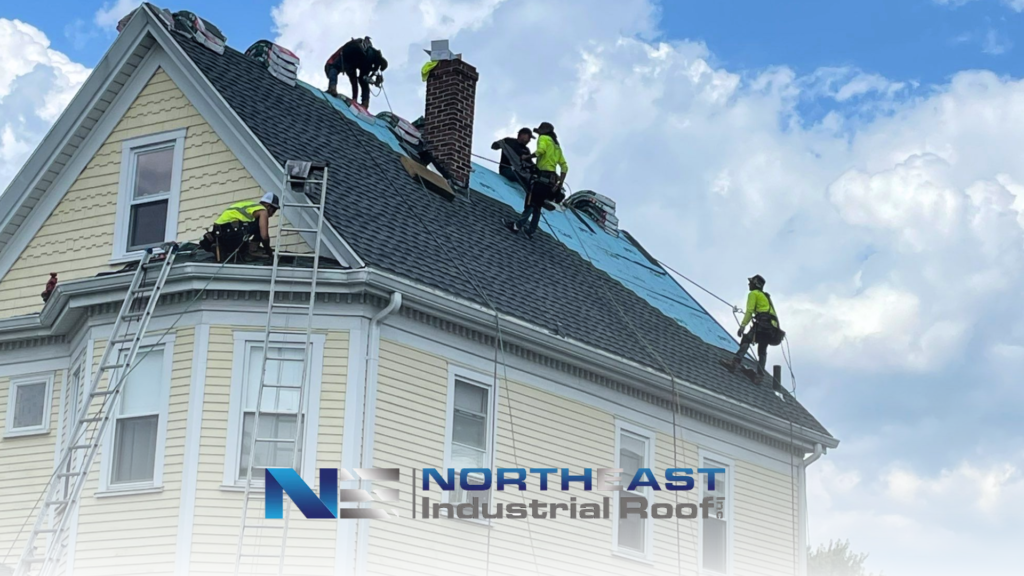 Expert Roof Replacement Contractors: Skilled Hands You Can Trust
When it comes to residential roof replacement, you need a team of expert roofing Massachusetts contractors with skilled hands you can trust. At NorthEast Industrial Roof, we have been providing exceptional roof replacement services since our founding in 2013. As a licensed and insured roofing company, we are committed to delivering top-quality workmanship and outstanding customer service.
                              Get a Free Quote Today. Call us at (781) 874-0248 Now!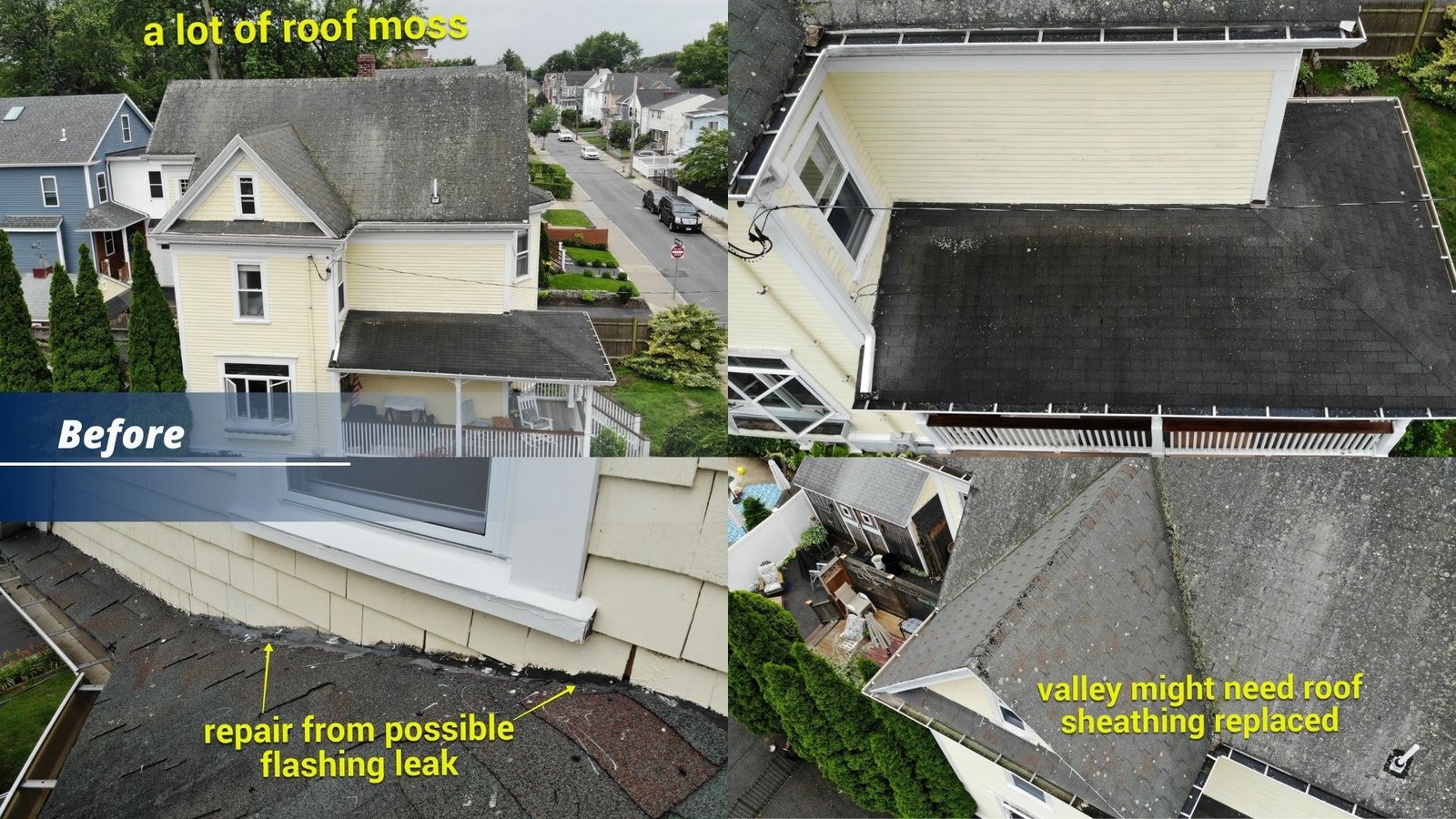 Unparalleled Years of Residential Roof Replacement Expertise
With unparalleled years of experience in the roofing industry, NorthEast Industrial Roof has established itself as a leader in residential roof replacement. Our team of professionals possesses the knowledge and expertise to handle various roofing materials, ensuring that your home's roof is in capable hands. Whether it's a shingle roof, metal roof, EPDM rubber roof, or any other material, we have the skills to deliver exceptional results.
Residential Roof Replacement Services
Our team of seasoned professionals is adept at handling a wide range of roof replacement options, catering to the diverse needs of homeowners. Whether you seek to replace your existing shingle roof, upgrade to a durable metal roof, or opt for an energy-efficient EPDM rubber roof, we have the skills and knowledge to deliver exceptional results.
A shingle roof is a classic choice for residential properties, known for its versatility and timeless appeal. Our expert contractors will carefully remove your old, weathered shingles and replace them with high-quality materials that not only enhance your home's aesthetics but also provide superior protection against the elements.
For homeowners seeking a roofing solution that boasts longevity and durability, metal roofs are an excellent option. Our proficient team will ensure a seamless metal roof replacement, maximizing energy efficiency and enhancing the overall value of your property.
Flat or low-sloped roofs require specialized attention, and our expertise in EPDM rubber roof replacement makes us the perfect choice for this task. With a meticulous approach and premium materials, we guarantee a leak-resistant and long-lasting roofing solution.
As part of our comprehensive roof replacement services, we also offer siding replacement to complement your new roof. Upgrading your siding not only boosts your home's visual appeal but also improves its energy efficiency, ensuring your property remains comfortable all year round.
Functioning gutters are essential for the proper drainage of rainwater and the protection of your roof and foundation. Our skilled team will replace your old, clogged gutters with high-quality, seamless systems, preventing potential water damage and prolonging the life of your new roof.
If your skylights are outdated or damaged, it's time for an upgrade. Our skylight replacement services guarantee a flawless installation that floods your home with natural light while ensuring optimal insulation and weather resistance.
To ensure your outdoor space remains enjoyable and protected from the elements, we offer deck roof replacement services. With meticulous attention to detail, we'll provide a sturdy and weatherproof roof above your deck, allowing you to make the most of your outdoor living area.
                              Get a Free Quote Today. Call us at (781) 874-0248 Now!

Unparalleled Craftsmanship and Attention to Detail
At NorthEast Industrial Roof, we take immense pride in our commitment to excellence. Each roof replacement project is approached with unwavering attention to detail, ensuring every aspect of the installation is executed flawlessly. Our experienced team leverages their skills and knowledge to guarantee a roof replacement that not only meets industry standards but also surpasses your expectations.
Partnering with Industry Leaders: Roof Replacement at its Finest
At NorthEast Industrial Roof, we take pride in our partnerships with industry-leading companies. These partnerships allow us to offer our customers top-quality roofing materials and products. As an accredited GAF Master Elite Roofing contractor, we have access to premium GAF roofing materials, known for their exceptional durability and reliability. Additionally, our partnerships with Carlisle, Sika, Certainteed, Firestone, Elevate, Fiberlite, and Versico enable us to provide a diverse range of roofing options to suit your preferences and budget.
Seamless Roof Replacement Process: From Assessment to Impeccable Installation
Our roof replacement process is designed to ensure a seamless and stress-free experience for our customers. It begins with a thorough assessment of your current roof's condition and a detailed discussion of your requirements and preferences. Once the planning is complete, our skilled team of contractors will carry out the replacement with precision and efficiency.
During the roof installation, we prioritize safety and adhere to industry standards to guarantee a long-lasting and secure roof for your residential property. Our commitment to excellence extends beyond the completion of the project; we also conduct a final inspection to ensure that every detail is in place and that you are satisfied with the result.
Top-Quality Materials, Affordable Prices: Making Luxury Roofing Accessible
At NorthEast Industrial Roof, we believe that luxury roofing should be accessible to homeowners without breaking the bank. Our commitment to using top-quality materials from trusted industry partners allows us to provide durable and aesthetically-pleasing roofing solutions at affordable prices. We understand that a roof replacement is a significant investment, and we strive to offer competitive pricing without compromising on the quality of our work.
Unmatched Services in the Heart of Massachusetts
At NorthEast Industrial Roof, we are committed to providing exceptional roof replacement services across Massachusetts. Our team of skilled contractors is ready to revitalize your home with reliable and top-quality roof replacement solutions in the following locations:
Choose NorthEast Industrial Roof for your roof replacement needs, and experience the difference that our unmatched craftsmanship, premium materials, and seamless process can make in enhancing the protection and beauty of your home. Contact us today to schedule a consultation and take the first step toward a long-lasting and visually appealing roof replacement.
We strive to provide you peace of mind by ensuring superior customer service and industry-leading warranties that protect your investment for years to come.
Our multi-unit roofing specialists are committed to performing the thorough planning that is required prior to the start of your roofing project. These expert roofers understand that a successful large-scale endeavor requires meticulous project management as well as a team that possesses the drive and skill to perform the job at a high level of quality and with maximum efficiency.
What you won't receive from our team are broken promises or lame excuses. We pride our team on keeping our promises, adhering to schedules and providing value to every project we take on.
Northeast Industrial Roof has earned a reputation as Boston's premier commercial roofing contractor for our attention to detail, dedication to delivering quality commercial roofing services and utilizing the best roofing materials available on the market. Our commercial roofing team is also committed to providing our customers with: Accountability, Communication, Consideration, Cost Efficiency and Safety.

Accountability: We believe in transparency and steadfastly deliver on our promises, whether it's a price quote, project timeline or a commitment to our high standards for quality.

Communication: You'll always be up to date on the progress of your commercial roofing project and we're happy to answer all of your questions.

Consideration: We know that the noise of a roofing project can be disruptive to your work and your tenants, so we take steps to minimize the disruptions caused by construction noises. We're also vigilant about managing the roofing debris, tools and materials so that life can continue as normal during the project.

Cost efficiency: We strive to complete your project within budget and on deadline while providing top-quality results.

Safety: Northeast Industrial Roof is diligent about the safety of our employees and customers. Our roofers are safety-trained and always utilize the proper PPE and fall protection.
Founded in 2013, Northeast Industrial Roof has an A+ rating from the Better Business Bureau, is a GAF-Certified™ installer, and has 5-star ratings on Google, Birdeye, Yelp and more. When you need quality roofing services for your multi-unit, Northeast Industrial Roof is the best choice.