SOLAR ENERGY SYSTEMS FOR COMMERCIAL BUILDINGS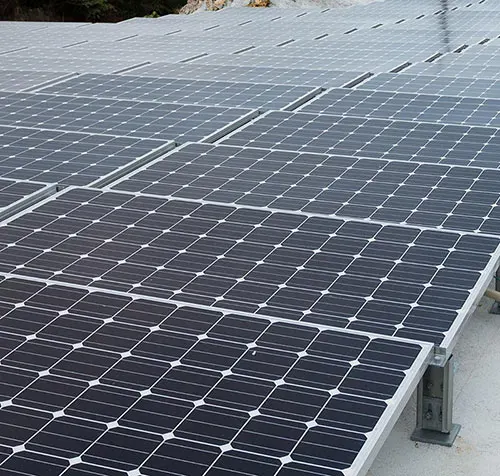 Commercial Solar Solutions
If you're a business owner who wants to take advantage of the benefits provided by installing a solar photovoltaic (PV) system on your commercial building, you're likely aware of the long-term cost savings and tax credits associated with such a system. However, there is more to consider when making the decision to have a solar energy system installed on your commercial building. Let's dive into everything you need to know about PV systems for
commercial roofing
.
A PV system should be appropriately sized to the building it's installed on. If your commercial building has a newer roof with vacant space, you might consider using that space to install solar panels as a way to produce your own electricity at a lower long-term cost than that of the utility grid. A feasibility study can be conducted to discover the best configuration possibilities and optimal performance.
Properly complying with the regulatory standards set forth for PV system installation is a necessity in order to avoid any problems that could arise due to noncompliance to important legal requirements. These parameters vary based on the geographical location of the building receiving the installation. One thing to note is that once the decision is made to invest in a PV system, it can take a few months to obtain a utility approval, which is a legal requirement before installation begins.
Tax Credits & Cost Savings
In the U.S., installing a solar energy system makes your business eligible for the Investment Tax Credit (ITC) as well as favorable tax implications through accelerated depreciation. These tax savings can help to offset the expense of the initial installation.

While installing a PV system can have a higher upfront cost, the savings from lowered utility bills, tax savings and other incentives (such as the ability to sell excess power to the utility grid) can substantially decrease the burden of typical install prices. Additionally, there are 100% financing options available to help remove the barrier to entry to the solar energy market. It's important to remember that the cost of the installation diminishes when you consider that the typical solar energy system will last at least 25 years.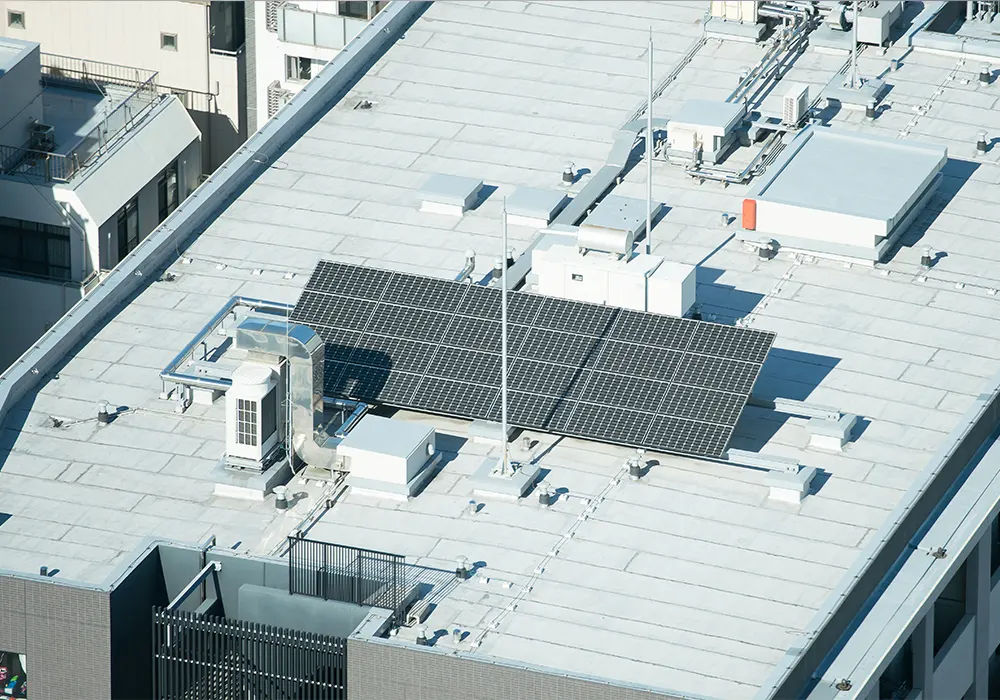 It's important to
know the difference between warranties
. The
performance warranty
guarantees a specified level of efficiency of the panel during its useful life, while a
product warranty
covers the quality of the panel itself as it comes from the manufacturer. Northeast Industrial Roof's solar energy systems use best-in-class components that come equipped with performance warranties as well as
workmanship warranties
provided by the electrical installer.
Our Boston roofing team has the experience, the resources and the expertise to get your commercial roof done right the first time. Give us a call at
(781) 874-0248
, or submit a request for a free estimate online.