7 Surprising Things That Can Affect The Cost Of A Single-ply Commercial Roof
What is Single-ply Roofing?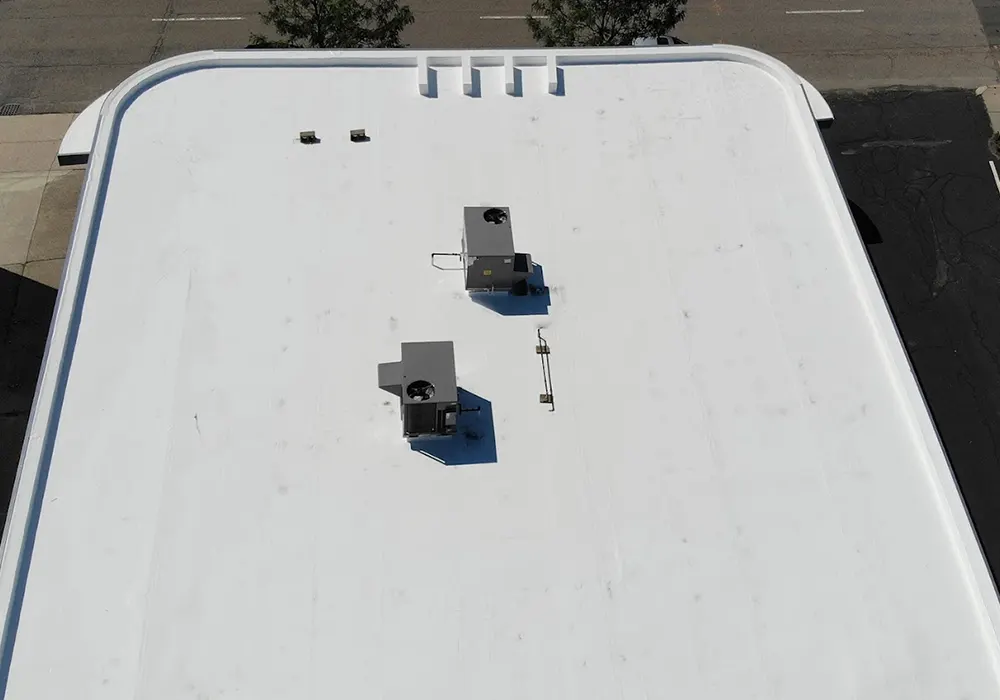 Single-ply or "rubber" roofing refers to a range of synthetic-polymer waterproofing membrane styles, such as TPO (thermoplastic polyolefin), PVC (polyvinyl chloride) and EPDM (ethylene propylene diene monomer).

These materials usually arrive as rolls or sheets and are typically sold per "square," or 100 square feet; however, it is fairly common for these materials to be sold by the square foot.

As the demand for roofing material has grown exponentially over the past year while manufacturing was substantially reduced, material prices have increased by up to 10%. Additionally, many parts of the country are experiencing long delivery times. If you're planning a roofing project, we recommend starting as early as possible in the season, preparing for potential price fluctuations, and allowing extra time to order materials.
Why Choose a Single-ply Roof?
Single-ply roofing membranes are growing in popularity amongst industrial and commercial property owners for many reasons:
How Much does a Single-ply Membrane Roof Cost?
Our sales team is asked this question on a daily basis, and there is no single answer. There are many considerations that can affect the price of a new roofing membrane, from your location and climate to the material and installation methods used. Complex installations, preexisting damage, tear-off, labor and other variables can drastically affect your total cost.

Single-ply Roofing

Cost Breakdown
The cost for an average commercial roof installation can fluctuate depending on the complexity and condition of the roof as well as the state of the roofing materials market.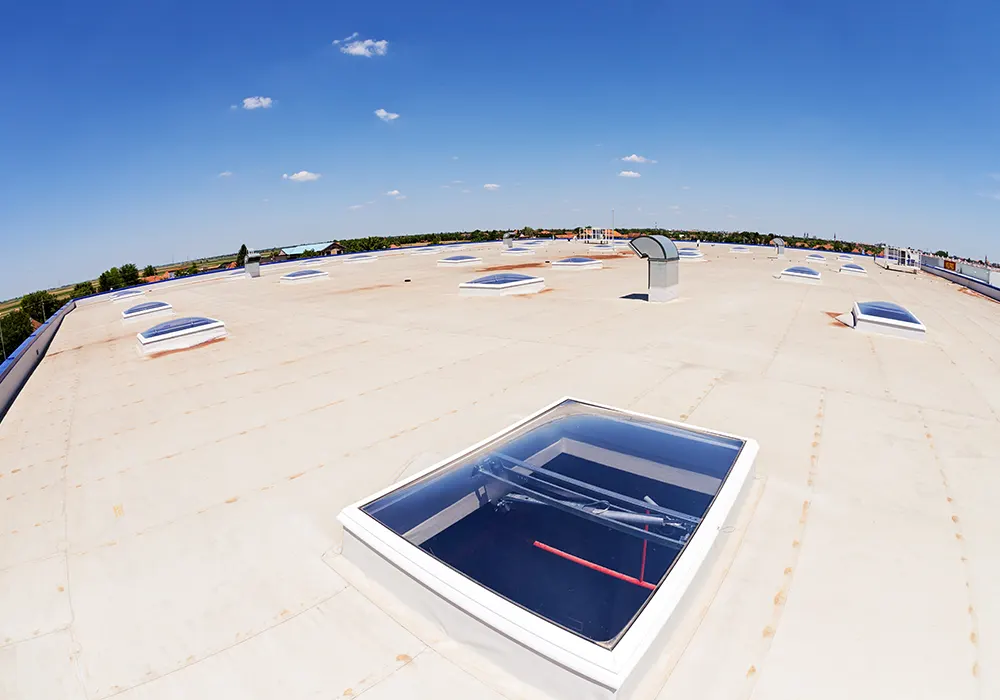 Many contractors price roofing jobs based on economies of scale, beginning at 20,000 ft2. If your roof is larger than that, the price per square foot of material can likely be reduced.
Accessibility/difficulty of moving equipment and materials onto and across a large roof
Tear-off/debris removal
Material logistics can make up an estimated 2-3% of the total project cost depending on current fuel prices and other transport factors.
Current Condition of the Roof
The condition of your existing roof is a contributing factor in the total cost of your new roof.
Roof Prep: Assuming your current roof doesn't require major repairs, the roofers will proceed to clean and prepare the roof. Cleaning can be done with air pressure, power washing, dry vac (for ballast removal) or wet vac (for dirt & gravel removal).
Recovery Board: Recovery boards are used to cover the roof surface to improve the application of the new roofing. This process is often used to cover seams or act as a smooth separation layer between the existing and new roofing systems.
Tear-off & Disposal: While some contractors will argue that it's a good way to save costs, it's important to not allow a new roof to be built on top of the old one. Our roofers like to see the full scope of what we're dealing with so that we can provide you with the best possible service; that means tearing off the old roof and checking the decking underneath.
Ease of Access: Not all commercial roofs can be walked on without the risk of damage or injury, so access is sometimes roof access is limited. This makes the job harder and more time-consuming and as such, additional costs could be incurred.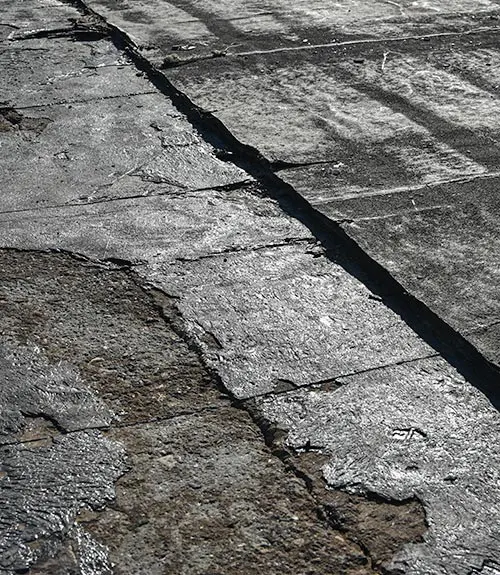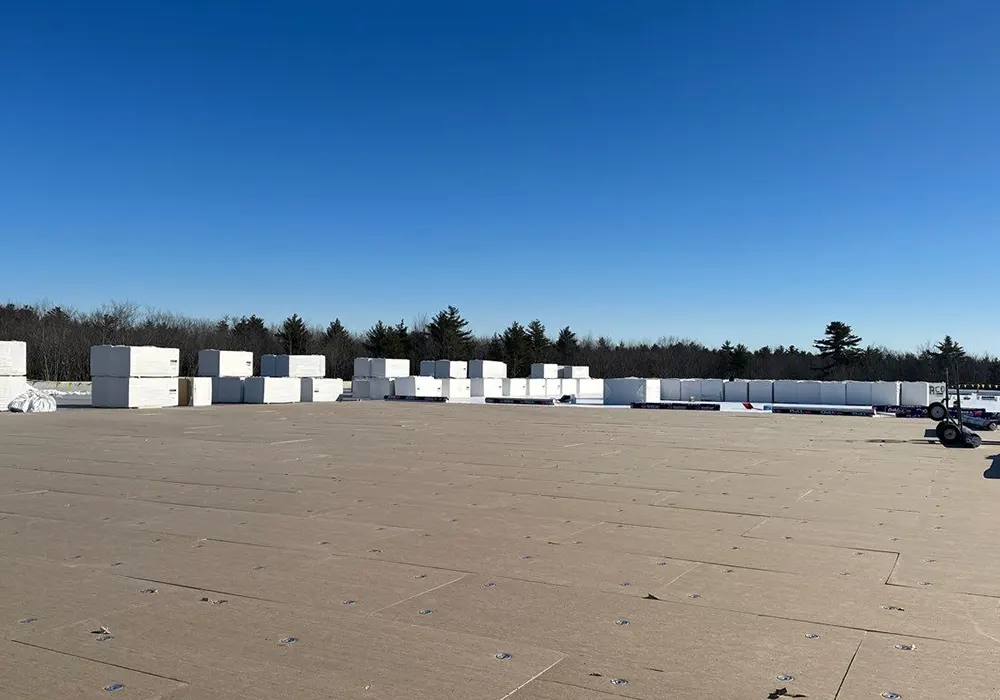 There are a handful of rigid board insulation options on the market:
Polyisocyanurate (Polyiso): Polyiso has a higher and longer-lasting R-value than EPS or XPS, and it can be easily cut to size. Polyiso is available in a range of thicknesses and provides an R-value of 6-8 for a one-inch thick panel.
Expanded Polystyrene (EPS): As the lowest-cost insulation option, EPS is said to provide more R-value per dollar. With average R-values of between 3.6 and 4.2, EPS is a good water-resistant insulation choice for the price.
Extruded Polystyrene (XPS): XPS insulation is usually defined by the blue, green or pink color and is the middle-of-the-road option for rigid board roofing insulation due to its reasonable cost and decent R-value (which is typically around 5).
As mentioned above, single-ply membrane roofing comes in three main types: TPO, PVC and EPDM.
TPO:
Thermoplastic polyolefin is made of a single layer of reinforced thermoplastics. TPO roofing systems are cost-effective in that they're generally less expensive to install, easier to maintain and longer-lasting than EPDM (up to 20 years). TPO has a reflective white surface, which enables it to block UV rays. This reflectiveness can help regulate the interior temperature of the building and reduce your energy costs. TPO is also waterproof, durable and wind-rated for 120mph+.
PVC:
Thermoplastic polyvinyl chloride (vinyl) membranes are made of a base resin with plasticizers, UV stabilizers and reinforcing fiberglass mats. Among PVC's many attractive qualities are its excellent fire ratings, UV resistance and strength. The reflective surface of a PVC membrane is able to reflect 80% or more of UV rays, which can contribute to lower energy bills and increased comfort for occupants. Finally, PVC is sustainable, with a service life of up to 30 years and recyclability at the end of it.
EPDM:
Ethylene propylene diene monomer is a synthetic rubber compound made primarily from recycled tires. It is fairly popular among commercial roofers for its cost-effectiveness and easy installation. While EPDM is typically black, it can be coated with a white acrylic paint containing titanium dioxide to provide UV reflectance. Be aware, however, that this treatment will incur additional costs.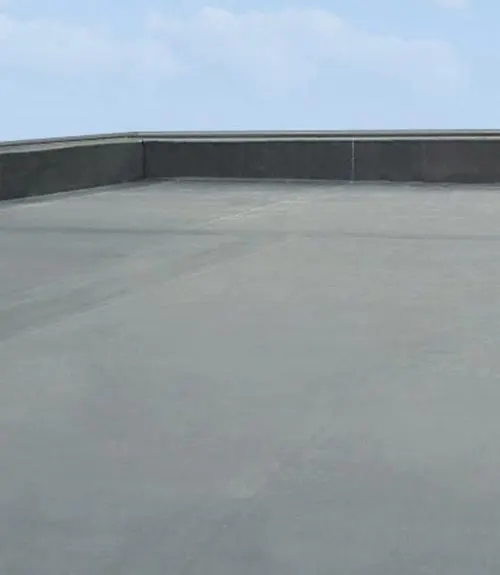 Installing a single-ply roof membrane can be completed in one or more of the following ways: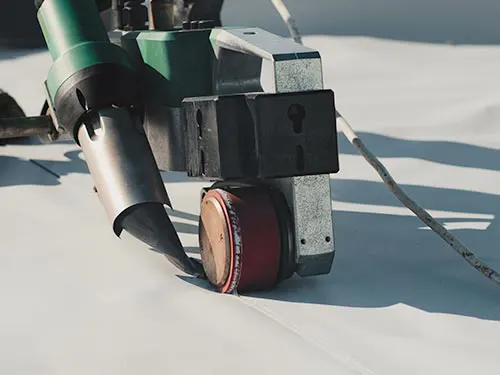 Ballasted: A ballasted roof is installed by laying down an EPDM or TPO membrane and covering it with gravel, pavers, river rock or other similarly heavy material. While this option is the lowest-cost attachment method, it will add up to 10 pounds per ft2 to your roof. Additionally, the rocks will degrade over time, potentially causing damage to the membrane underneath. Finally, performing inspections or maintenance of a ballasted roof system can be difficult because the ballast will need to be cleared to check for damages to the membrane.
Mechanically Fastened: Mechanically fastened membranes are attached to the substrate with metal fasteners (screws & metal plates) that are applied along the seams of the membrane sheet. This method is affordable and relatively quick to perform.
Fully Adhered: This method uses a special adhesive to attach the membrane to the substrate. It is used when mechanical attachment isn't a viable option or if the location is susceptible to high winds. The adhesive is applied to the decking, then the membrane is rolled out over it. One of the main advantages of this method is that it requires no penetrations of the membrane, further reducing the chance of leaking.
Most commercial roofing systems have roof-packaged attachments such as HVAC units, skylights, vents and access hatches. These accessories are accompanied by penetrations on the roof, which need to be addressed individually to get the best fit for the roof.

To accommodate these penetrations, the roofers will apply smaller membrane pieces to essentially build up the roof around the penetrations. Since this is time-consuming and labor-intensive, it will add additional costs.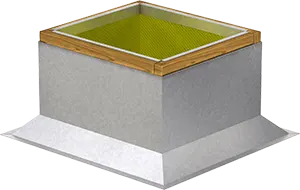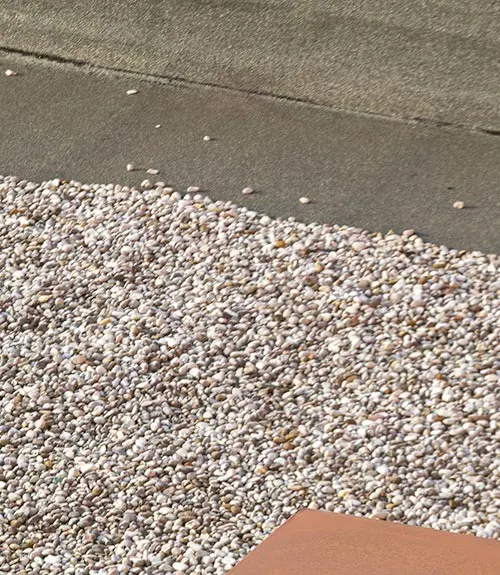 One thing building owners generally don't know enough about is the warranty options they have and what each type of warranty covers. There are two main types of coverage to ask your roofer about:
Workmanship: Many roofing companies provide their own workmanship warranty for typically anywhere between one and five years. This coverage provides recourse against errors in workmanship, but will not cover replacement of roofing materials in the case of manufacturer defects.
Manufacturer Defects: Most, if not all, materials manufacturers provide a warranty that covers your products in the case of faulty manufacturing or early deterioration. Though coverage varies from brand to brand, most will protect you against manufacturing defects for 10 to 30 years. It's important to note that some manufacturer's warranties will cover the entire roofing system (materials only), while others offer coverage only on the roof membrane – none of the accessories, such as flashing, adhesive, etc. are included under this type of warranty.
Other items of note on roof warranties:
Each warranty has its own specific terms and conditions, so it's important to read each warranty carefully. Be sure to ask questions for any items you need clarification on.
Keep in mind that if you are not the original owner of the roofing materials, you may not have coverage under the manufacturer's warranty. Many manufacturers limit coverage to the original owner and sometimes the first subsequent owner provided the new owner notifies the manufacturer of the change in ownership.
Another thing to be mindful of is that if the roofing company or the manufacturer goes out of business during the term of your warranty, your warranty is no longer valid. That's a reason to ensure that the roofer you hire is established and the products they use are from a reputable brand.
Your warranty can be voided if you fail to have regular inspections and the required maintenance performed by a licensed professional. Modifications to the roof, or faulty modifications, can also void your warranty. Read your warranty literature carefully to ensure that you comply with all outlined requirements.
Damages to the roof that are not caused by faulty workmanship or defective materials are not covered by warranties. For weather-related and other unforeseen damages, including those caused by leaks, you'll want to carry insurance. Contact your property insurance company to be fully informed on what instances are covered under your policy.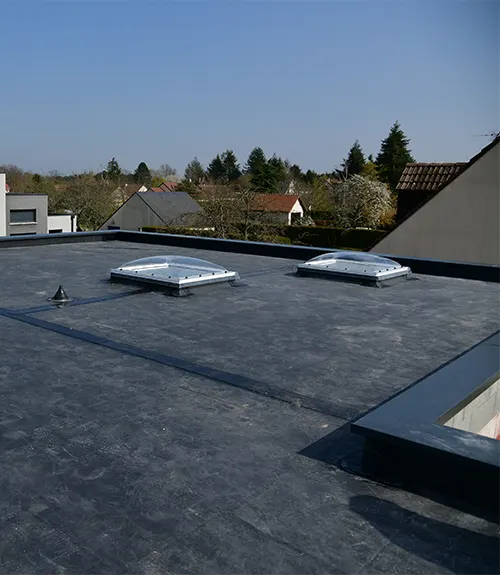 Still have questions about the cost of a new single-ply roof membrane for your Boston-area commercial building? Contact the experienced roofers at Northeast Industrial Roof today to find out more or to schedule an appointment.