COMMERCIAL PVC ROOFING MEMBRANES
Thermoplastic polyvinyl chloride (PVC), or vinyl, roofing membranes are fabricated with a base resin, plasticizers and UV stabilizers, and fiberglass mats for reinforcement. This type of roof has been popular for nearly 50 years and continues to be a great solution for commercial low-slope and flat roofs where energy efficiency and sustainability are desired.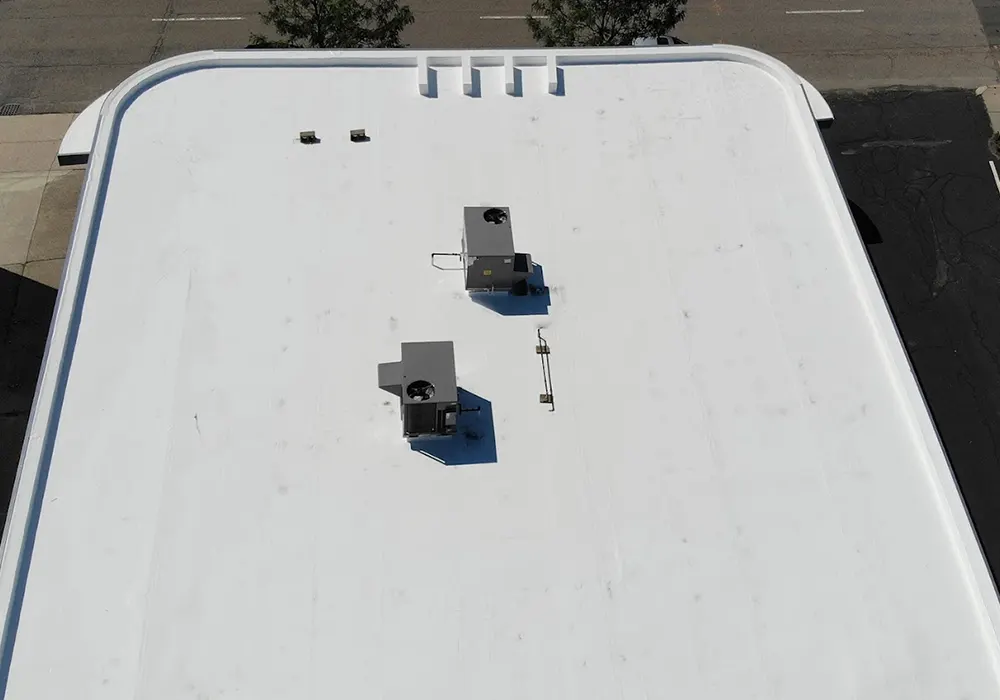 Highly Versatile & Effective
PVC roofing has an extremely long service life and can be recycled at the end of it by being heated and re-formed over and over to create new roofing membranes. Combined with the comparatively lower manufacturing and shipping impacts, this makes PVC one of the most sustainable roofing materials on the market today.

The excellent fire ratings of PVC roofing membranes, resistance to UV light degradation and strength in the face of every weather extreme make this material a superstar in the commercial roofing industry.

Since PVC roofing membranes are manufactured with a specific focus on strength and durability, they far exceed the minimum ASTM requirements set forth for strength. The ASTM requires roofing membranes to have a minimum of 200 lbs per square inch of breaking strength, though PVC membranes typically exceeding 350 lbs per square inch minimum breaking strength.
Performance & Sustainability
PVC's high solar reflectance and thermal emittance values make it an ideal material for cool roofs. The reflective surface of a PVC roof, which typically reflects at least 80% of the sun's UV rays, can contribute substantially to reducing building cooling loads by keeping the building at a more stable, cooler temperature, resulting in a decrease in overall energy consumption. The greater results include lower energy bills, a reduction in the building's contribution to the urban heat island effect and a smaller carbon footprint.
configurations

PVC Roofing Installation Options
Proper installation of a PVC membrane is crucial to achieving the longevity and durability that the material is capable of providing. Premature failure of a PVC roof is more often than not due to improper installation and not flaws in the product itself. There are a few ways that PVC roofing is installed, all using a hot-air welder to create watertight seams that last longer than other types of roofing materials. The two most common methods are outlined below.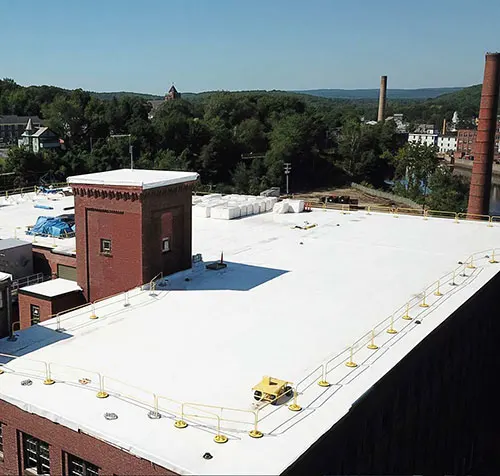 This method requires the PVC membrane to be attached to the substrate with adhesive. This method is recommended when screws or fasteners cannot be used with the roof deck; e.g. when the deck is made of concrete. Fully-adhered roofing must be mechanically adhered along the perimeter to combat wind uplift. While this method is quick and easy, it's sensitive to moisture and temperature during installation, as any condensation present during installation can contribute to the loosening of the adhesive, and installing in freezing temperatures can prevent the adhesive from bonding with the substrate. This rarely happens, but even a tiny chance of an occurrence is an important consideration when choosing the method of installation.
This method of installation uses heavy-duty screws and barbed plates to hold the membrane down tightly to the substrate. The mechanically-attached installation method is recommended in areas that are susceptible to high-wind weather events like hurricanes due to the strength and resistance to wind uplift provided by the mechanical fasteners.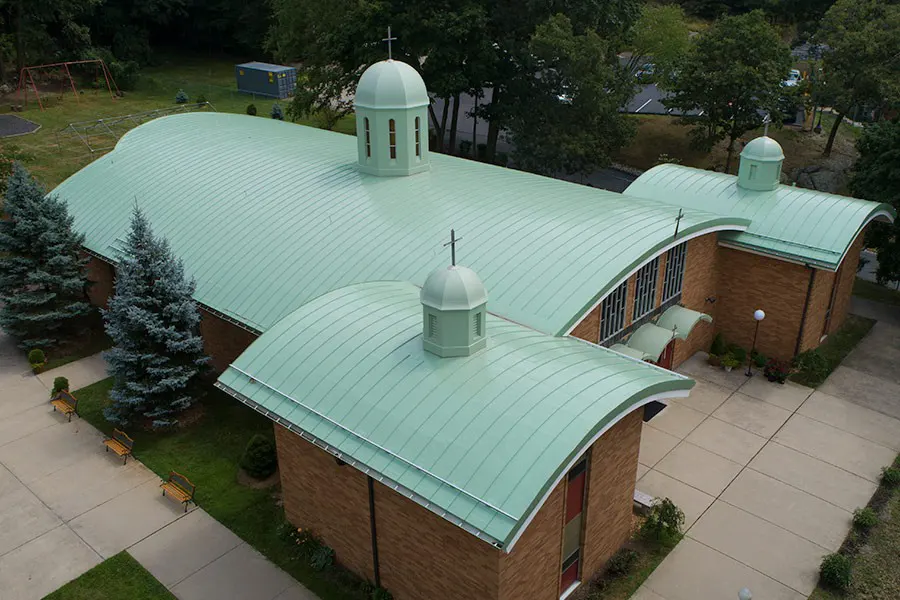 PVC has many advantages over other types of roofing membranes that make it the ideal choice for many building owners.
The material's ability to withstand so many stressors, such as wind, water, building movements and extreme temperatures makes it an easy choice for commercial roofing. Its most-cited qualities related to its durability include:
The aesthetic flexibility of PVC roofing includes many custom choices for finished looks:
For Your New Roof Installation, Replacement or Re-roof – Give us a call! We provide free estimates & honest & affordable services. License Number CCC1331076. We are locally owned and offer 24/7 emergency repairs.