From Ordinary to Extraordinary: First-Class Roofing Somerville MA Authority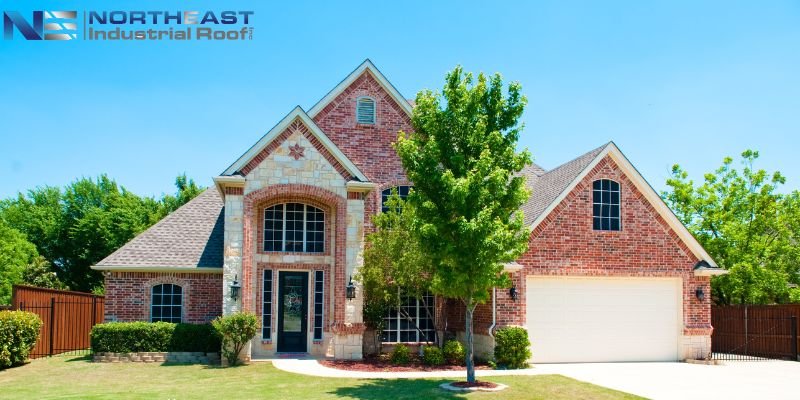 Residential Roof Installation, Replacement and Roof Repair Contractor Serving Somerville MA
With combined decades of experience in the shingle, slate, metal and flat  roofing industry, Northeast Industrial Roof is the clear choice for roofing services in Somerville MA residence. We're committed to using our training and experience to provide our customers with roofing services that fit your timeline and budget expectations as well as doing our best to minimize workday interruptions during the roofing process.
Our team provides new roof installation, roof replacement, and roof repair services in New England's res, industrial and multi-family residential markets. Each member of our team has a deep understanding of the requirements and challenges related to large or small roofs and we are well-versed in meeting these requirements and solving problems to ensure your facility is covered with a strong, safe roof.
Northeast Industrial Roof is the premier destination for top-notch roofing Somerville MA solutions. As a leading roofing Somerville MA contractor in the area, we pride ourselves on delivering high-quality services for commercial industrial, and residential properties. Our team of skilled professionals is dedicated to ensuring the integrity and longevity of your roof, providing you with peace of mind and secure investment. Whether you require roof installation, roof replacement, roof repair, roof inspection, roof restoration, or roof maintenance, we have got you covered with our exceptional expertise and unwavering professionalism.
Expert Residential Roofing Somerville MA Contractors: Ensuring Quality and Durability
Your home deserves the best, and that's what Northeast Industrial Roof provides. As the leading roofing contractor in Somerville, MA, we offer premier residential solutions tailored to your needs. Our skilled team delivers exceptional craftsmanship and attention to detail, ensuring your roof not only looks stunning but also protects your family. From shingle, EPDM rubber, metal, to slate roofs, we handle installation, repair, and replacement. We also offer custom gutters, skylight installation, and emergency repair services
Exceptional Commercial Roofing Solutions in Somerville MA: Your Go-To Contractor
When it comes to commercial roofing, we are the experts you can trust. We offer a comprehensive range of services to cater to the unique needs of businesses in Somerville MA and the surrounding areas. Whether you require EPDM Rubber Roofing, TPO roofing, PVC roofing, Green roofs, Flat roofs, Metal roofs, waterproofing and coatings, or any other commercial roofing system, we have you covered. Our expertise also extends to specialized services like snow removal, condo roofing, roof curbs and skylights, solar energy systems, cool roof technology, single-ply roofing, and roof insulation. 
From small businesses to large industrial complexes, we have the expertise and resources to handle projects of any size and complexity. We understand the importance of a reliable and durable roof for your commercial property, and we are committed to ensuring its integrity through our exceptional craftsmanship and superior materials. With our top-of-the-line solutions, we ensure that your commercial property is protected and stands the test of time.
Residential Roof Repair Experts in Somerville MA: Restoring Homes with Skill and Dedication"
When your residential roof is damaged, you need a reliable roofing Somerville MA team to restore its functionality and beauty. At Northeast Industrial Roof, we specialize in residential roof repair services in Somerville MA and the surrounding areas. Our skilled technicians will diagnose the problem and provide you with tailored solutions to address it effectively. From minor leaks to extensive damage, we have the expertise to restore your roof and protect your home.
Enhance Your Property with Seamless Roof Replacement in Somerville MA
If your roof is showing signs of wear and tear, it might be time for a replacement. At Northeast Industrial Roof, we specialize in seamless roof replacement for commercial, industrial, and residential properties. Our experienced roofing Somerville MA contractors will guide you through the entire process, from assessing your needs to selecting the perfect roofing materials. With our meticulous attention to detail and commitment to excellence, we ensure a smooth transition and a roof that enhances the value and aesthetics of your property.
Beautify Your Home with High-Quality Roof Installation in Somerville MA
Looking to enhance your home's curb appeal and functionality? Our superior roof installation services are just what you need. Our team of roofing Somerville MA professionals will work closely with you to understand your vision and recommend the best roofing Somerville MA materials and styles to suit your home's architectural design. With our precision installation techniques and process, we ensure a durable and aesthetically pleasing roof that complements your property.
Reliable Commercial Industrial Roofing Expert in Somerville MA
Your commercial or industrial property deserves a roof that not only provides protection but also enhances its overall appearance. At Northeast Industrial Roof, we specialize in expert commercial and industrial roof installation in Somerville MA.  Our portfolio includes successful projects in various industries, including office complexes, condos, manufacturing facilities, retail centers, warehouses, and educational institutions. 
Our skilled roofing Somerville MA professionals will collaborate with you to determine the ideal roofing Somerville MA solution for your property, taking into account your budget and requirements. With our expertise and dedication to quality, we deliver exceptional results that will elevate your business space.
Professional Inspections in Somerville MA for all roofing Sector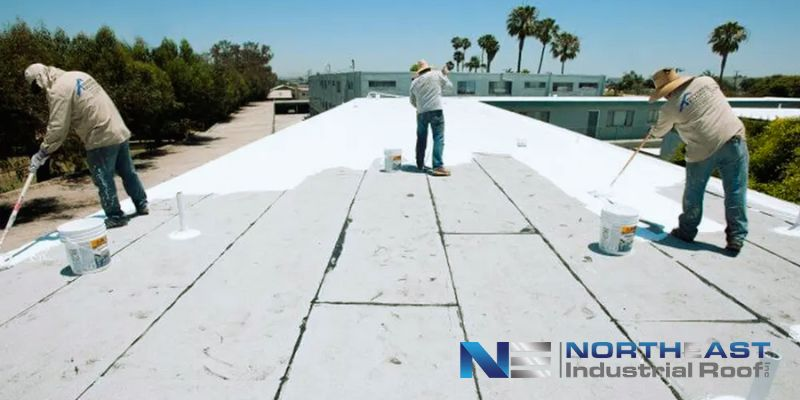 Regular roof inspections are of utmost importance in maintaining the integrity and longevity of your roofing system. At Northeast Industrial Roof, we offer professional inspection services for commercial, industrial, and residential buildings in Somerville and the surrounding areas. Our experienced inspectors will thoroughly assess your roof, identify any potential issues, and provide you with a comprehensive report. By detecting problems early on, we can help you avoid costly repairs and ensure that your roof remains in optimal condition.
Your Roofing Journey Starts Here: Somerville MA's Trusted Roofing Professionals
Experience Roofing Excellence with Northeast Industrial Roof! Since 2013, we've been Massachusetts' premier contractor for commercial, industrial, and residential roofing. Backed by the Technician Seal of Safety, we deliver top-notch workmanship using premium materials from renowned manufacturers like GAF Master Elite Roofing, Carlisle, Sika, Certainteed, and more. Contact us  today for your roofing needs in Lexington MA and enjoy first-class solutions, durability, and complete satisfaction.
Northeast Industrial Roof is proudly BBB Accredited and Garnering Countless 5-Star Reviews. Our unwavering dedication to delivering exceptional 5-star service is the cornerstone of our customer satisfaction, year after year. Peruse our extensive portfolio showcasing completed roof contracts.
Stay updated and access further insights by following our Facebook page, and explore our reputable presence on Yelp.
New England's Reliable Roofers
We're experts in commercial roof solutions of all sizes and scopes. Our training and experience has allowed us to become familiar with – and find solutions to – almost every possible roof-related quandary, and our skills continue to compound with every project we complete.

Our roofers are punctual, reliable and responsible. We'll always arrive on time, utilize the proper safety measures and keep a clean job site at all times. We respect your property and your people and will do whatever it takes to ensure your 100% satisfaction with the roofing services that we provide.

We offer the full range of commercial, industrial and multifamily residential roofing services, including:
We install, repair and service the following types of commercial roofs:
Somerville, MA Flat Roof Specialists
Northeast Industrial Roof specializes in installing, repairing and maintaining flat roofs, including TPO, PVC, EPDM, metal, single-ply, and more. We can evaluate your existing roof, answer your questions and ensure that you get the best results from your investment.
Commercial Roofing Services in Somerville, MA
At Northeast industrial Roof, we stand behind our work, our professionalism and our credentials because our customers do. We welcome feedback and are consistently seeking ways to learn more and improve upon our already-stellar reputation throughout Massachusetts.

We know that good help can be hard to find. That's why whether your roof needs repairs, maintenance or total replacement, our roofers are nothing less than thorough, professional and committed to providing the highest quality of service. From helping you identify the best roofing materials for your roof to erasing all traces of our presence when the job is complete, Northeast Industrial Roof is Somerville's preferred roofing contractor.