May 5th, 2023
At Northeast Industrial Roof, we understand the importance of ensuring your safety and the well-being of your employees, which is why we offer high-quality roof access hatch solutions for your company that are compliant with safety standards and regulations. Trust Northeast to provide the necessary information and solutions to keep your building safe and protected.
What is the access hatch?
The access hatch for roofs is an opening or door that allows safe access to the roof of a building for maintenance, inspection, or repair purposes. They are typically installed on flat or sloping roofs and can be found in various types of buildings, including residential, commercial, and industrial.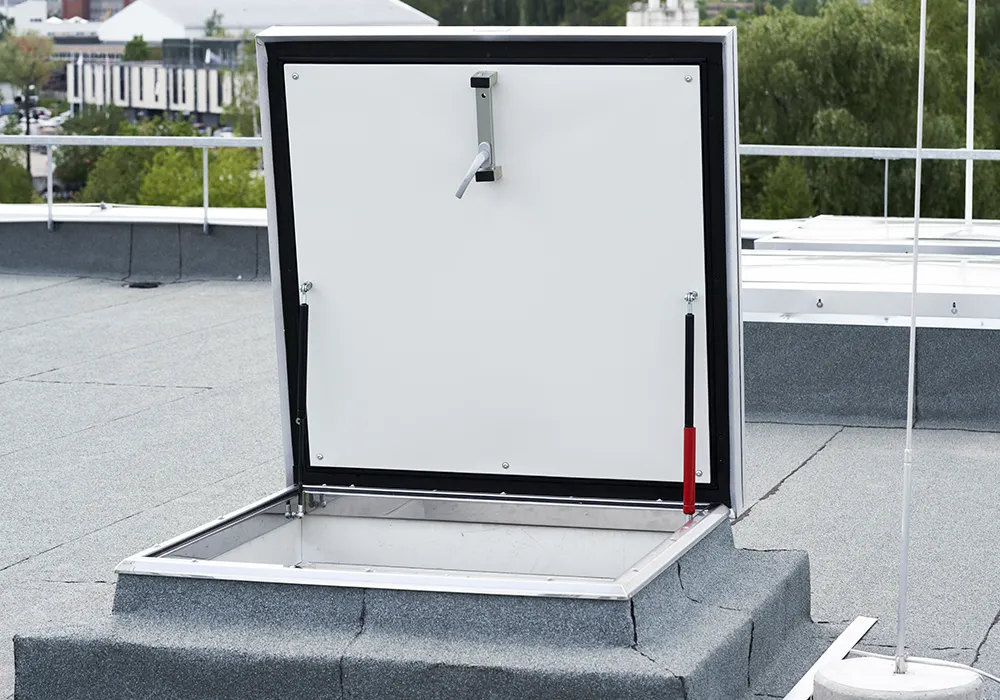 Why install a roof access hatch?
There are several reasons why installing a roof access hatch is a good idea for homes, buildings, and industries:
Ease of access
The roof access hatch facilitates access to the roof, making it easier and safer to perform maintenance and repairs on it. This can avoid the need to climb walls or use improvised ladders, which increases the risk of accidents.
Space savings
By installing the roof access hatch, it is possible to save space inside the building, as it is not necessary to use stairs or other equipment to access the roof. In addition, the hatch can be installed in areas that do not interfere with the circulation of people or objects.
Provides a single entry point
With the roof access hatch, it is possible to have a single and safe entry point to access the roof. This avoids the need for people to walk on the roof to find an access point, which can be dangerous.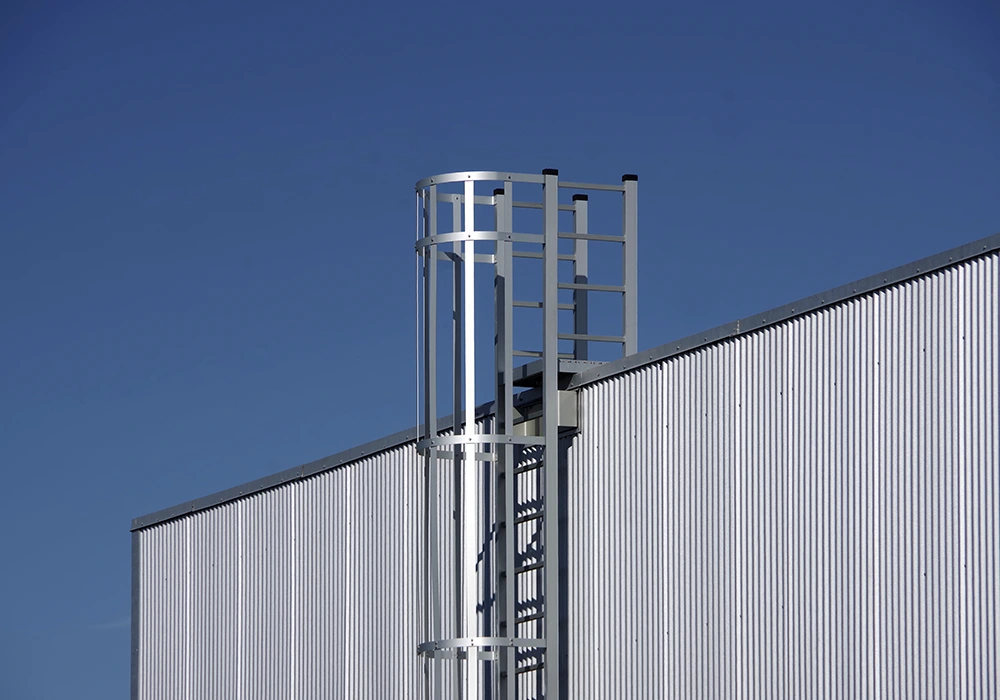 The safety of the protective guardrails for roof hatches
Safety is a constant concern in our lives, especially when it comes to protecting our homes and workplaces. One of the most important safety measures for those who have a roof access hatch is the installation of a guardrail. Protective guardrails for roof hatches are important safety devices to prevent falls and ensure the safety of workers accessing the roof. These guardrails are installed around the access hatch to prevent people or objects from falling through the opening.
Meets safety standards
The installation of the roof access hatch must follow established safety standards, ensuring that it meets quality and safety standards. This contributes to preventing accidents for employees and ensuring the physical integrity of people who use it.
Conclusion
In summary, the roof access hatch is an important safety measure that can prevent accidents when accessing the roof. It provides a safe and unique access to the area, facilitates maintenance, and meets established safety standards. It is a practical and effective option for homes and buildings of all types and sizes. Contact us to ensure your safety and that of your employees.