Preparing Your Roof for a Hurricane
September 28th, 2020
Running a business is a multifaceted operation, especially when you factor in the risks of inclement weather during each season. For many, the roof of their commercial building rarely crosses their mind until there's a problem. Unfortunately, extreme weather conditions exist everywhere, but the silver lining is that it is possible to minimize the amount of damage your building sustains by taking preventative measures. This guide will walk you through preparing your commercial roof for hurricane season.
The best advice anyone can give you is to have an established plan before hurricane season breezes into town, and make sure that your employees are aware of and understand the plan. Keeping a keen eye on the weather forecasts in your area is also advised, as weather patterns can change quickly. The sooner you're aware of a situation, the better you can prepare.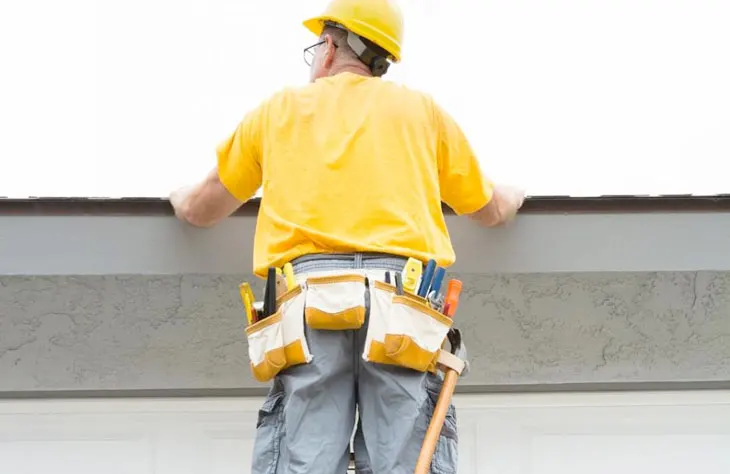 1. Follow your preventative maintenance plan
Your roof should be inspected at least twice per year to ensure there are no cracks, there is proper drainage and no debris buildup. Certain roof types shouldn't be walked on, so it's important to call a professional in to do the inspection.
2. Take care of existing problems
Any issues your roof has before a storm will only be worse afterward. Fixing any problems beforehand will make sure your roof is strong enough to withstand extreme weather.
3. Secure your HVAC
Make sure any rooftop equipment is secured by hurricane straps.
4. Clear vegetation
Ensure that trees and shrubs are well-trimmed and clear the building by at least three feet.
5. Cover skylights
Older skylights are especially vulnerable to being damaged by flying debris. Cover them with wood or metal to protect them.
6. Ensure all roof access points properly open and close
Ensure all roof access points properly open and close
7. Check your insurance policy
Ensure that it's up to date and know what is covered in the event of a natural disaster.
8. Go over your hurricane plan with your staff
Review the plan, making sure everyone understands. You may find it helpful to run through a couple of drills to identify and remedy any unexpected roadblocks.
9. Share all emergency contacts
This should include the insurance company, water restoration company, roofers and any other service provider that may be needed directly following the storm. The staff should update their own personal emergency contact information in their employee file.
10. Check your generator
Give it a once-over to ensure it is in working order and make sure you have fuel. Never operate a generator indoors.
After the Storm
When the storm has passed, it's time to assess any damage that has been sustained. Keep in mind that damage can happen and not be immediately visible, so a thorough check is in order.
Assess the interior of the building. Check for water that may have gotten in, and note where the water was able to penetrate.
Document the damage. Take a visual recording of your walk through, noting any new damage incurred by the storm. Take photos of the damage, as well, as these will be required by the insurance company.
Call your building insurance provider. If necessary, file a claim with your insurance agency as soon as possible. They're likely going to have a lot of claims to go through, so getting as much of a head start as possible may help your claim move along at a reasonable pace.
Call the pros. Contact your roofer to assess the roof and to fix the damage if any was incurred. You may need to contact a water remediation company, the local electric company, property insurance (for damaged items) and/or an HVAC company to get your business back up and running.
The process of preparing your business for a large weather event can be overwhelming, but it can be less so if you make sure to take the proper actions well before the storm hits. Call Northeast Industrial Roof for 24/7 emergency services, as well as preventative maintenance, inspections and repairs to make sure you're back in business as soon as possible.