Find out the benefits and qualities of a well done TPO Roof installation
January 16th, 2023
Having a properly installed commercial roof is crucial for the safety and longevity of your building, that's why it's important to have experienced and reliable professionals like Northeast Industrial Roof Inc handling the job. These professionals have the knowledge and experience to ensure that your roofing installation is done correctly and efficiently.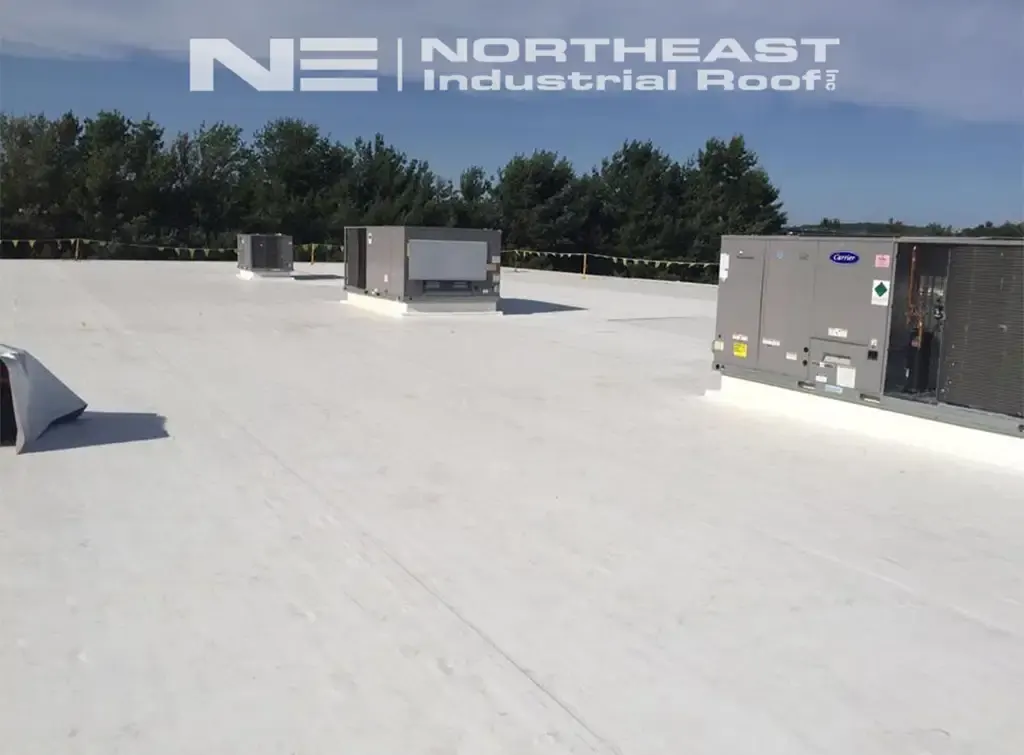 One of the key factors that sets Northeast Industrial Roof INC apart is their use of high-quality materials, such as the TPO thermoplastic membrane. What is TPO roofing made of? This material is known for its durability, weather resistance, and ease of installation, making it ideal for flat and sloped roofs. Additionally, it is a sustainable option as it is recyclable and free of chlorofluorocarbons (CFCs).
By choosing to install a commercial roof service with TPO, you can be sure that you are making a wise investment: this material is resistant to weather and cracking, which means you won't have to worry about leaks or structural damage. This means you can enjoy a safe and long-lasting roof for many years.
Another benefit of choosing TPO roofing is that it is an environmentally friendly option. It's recyclable and free of CFCs, which means that you are not only protecting your building but also contributing to the protection of the environment.
Not only are the materials that matter, the professionals you choose to do the job also play a crucial role. Northeast Industrial Roof crew is skillfully trained and experienced, and they guarantee the work they do. They're also fully warranted to ensure your satisfaction with their service.
In summary, choosing experienced professionals like Northeast Industrial Roof and the right material like TPO is essential to ensure the safety, durability and energy efficiency of your commercial roof. These professionals will ensure that your roof installation is done correctly and efficiently, and by using TPO you can be sure of a long-lasting, sustainable and environmentally friendly roof.
If you want qualified, reliable professionals to take care of your industrial roof, trust Northeast Industrial Roof! Our team is even available for 24/7 emergency service in case of serious problems that can not wait.